What to do in Baler, Aurora Philippines
The whole family is fond of going to the beach whenever we had a short vacation, and one of our favorite beaches in the Philippines is at Baler province. Baler is a famous beach in the Philippines, included in the list of the most popular beach for surfing. Baler is a town on the island of Luzon, north-east of Manila and it is the capital of Aurora. You need to pass mountainous roads accessible only via bus or private vehicle. You can ride a private vehicle if the reservation for a bus is fully booked, but what we always do is to book a trip from Manila to and from Baler via Online Bus Reservation of iwantseats.com. This Online Bus reservation is a booking platform in the Philippines which currently offers a deluxe experience trip to Baler. They have many payment options like bank deposit or accredited payment centers that are so accessible. Just choose a date, pay then wait for an e-mail confirmation then go to JoyBus terminal 30minutes earlier on the day of your trip. Fare ranges from Php 900 to Php 1200. The journey from Manila to Baler or vice versa might take up to 6hours or 7 hours if you caught in traffic. If you have kids like us, make sure to bring them things that they can work on while inside the bus. For example, paper and pencil/colors so they can draw or write, a portable player for DVDs/CDs to watch their favorite kids show or an internet connection for youtube to stream their favorite nursery rhymes, and foods so whenever they ask a meal, parents can quickly provide. We all know that kids tend to be cranky when they are hungry. Make sure that a long trip will not be boring for the kids and stress-free for both kids and parents; the key is to be prepared and know the kids' interest to endure any long journey.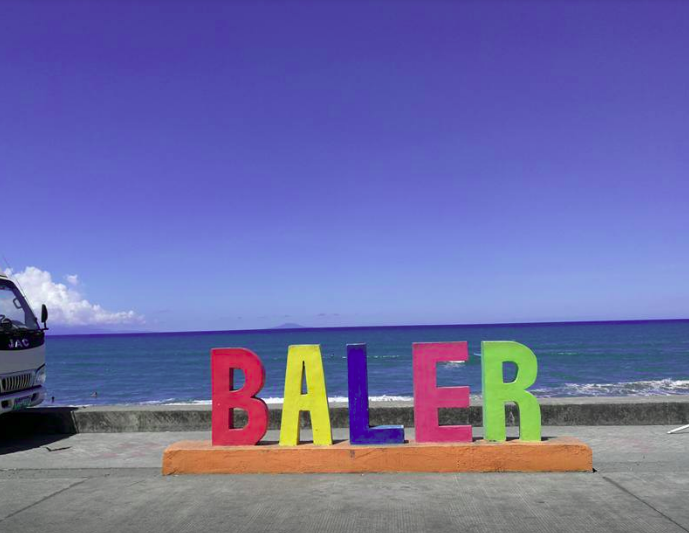 There are few hotels that we already tried checking in when we visit Baler, and these are the following; Aliya Surf Camp, Playa Azul Baler Hotel, and Costa Pacifica Baler. Aliya Surf Camp and Playa Azul Hotel are almost the same in price per night, one room for four persons is about Php 3000 to Php 5000, but of course, it depends on what type of room you want to book, but Aliya Surf Camp has an excellent location as this hotel is just beside the beach. There's a pool too at the Aliya Surf camp hotel if you opt to swim while you watch the waves from the beach. Although Playa Azul is also near the beach, you still need to cross a road to reach the beach. Costa Pacifica also has a good view and excellent location, but the price is much higher compared to Aliya Surf Camp and Playa Azul. The amount of Costa Pacifica for two persons starts at Php 6000 for one night. We always choose Aliya Surf Camp as we think this is the hotel suitable for us, with a beautiful view location, budget-friendly, and offers delicious meals from their restaurant. Find out below what we did in Baler; So the first on our list is to enjoy surfing on the waves, kids enjoyed digging the sand, collecting seashells and relaxing while eating and enjoying the beautiful view of the beach. My husband brought his surfing board while I hired a professional surfer instructor and tried my best to balance on the waves. It was a struggle at first, especially if the waves are too strong and big, but I was happy that I was able to slide on the waves a couple of times. Not bad for a first-time experience surfing the waves. I'll try to practice as much as I could, and I hope my laziness will not strike me. (We do alternate checking on the kids when my husband is away to surf I am the in-charge with the kids and husband turn to be with the kids while I took the surfing lesson).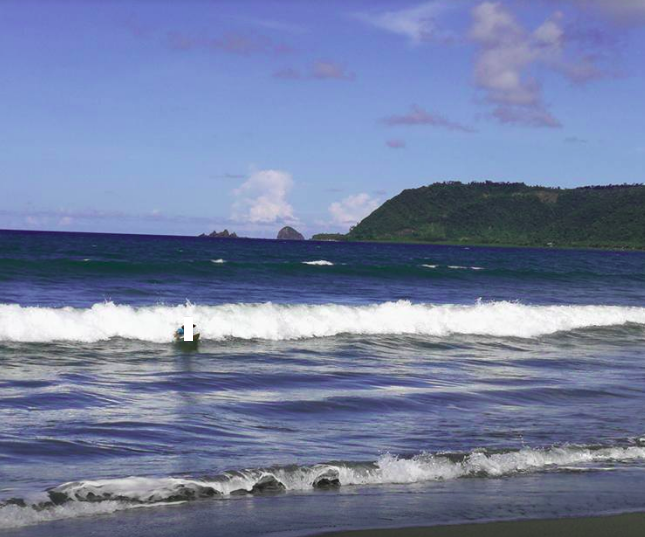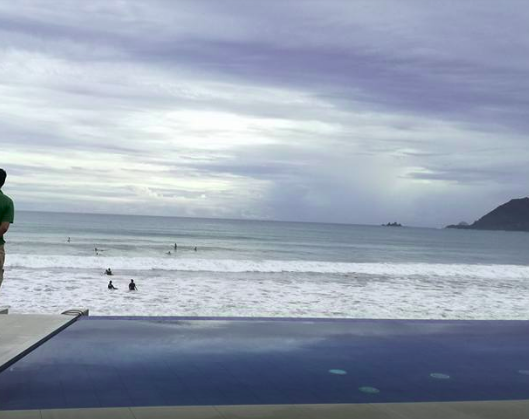 Second is to visit the Baler hanging bridge, local tourist attractions in Baler with the wide river. The mountainous view is beautiful and suitable for picture taking. Just be careful walking on the bridge as it tends to moves too much when walks by too many people. There is a souvenir store just below the entrance of the bridge.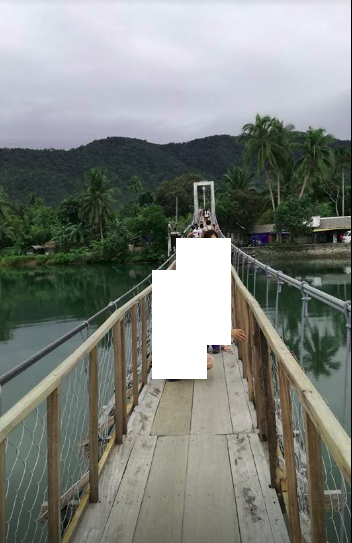 The third location is the Baler Rock Formation. The Baler rock formation is a serene place in Baler where you can appreciate the beauty of nature and admire the wondrous creations of rock formations. The rocks formation is visible during low tides. This rock formation in Baler is a place where our kids enjoyed the most of collecting sea shells trap in-between spaces of the rocks. There are cottages you can rent for Php 350 in one day and a seller of seafood you can buy your lunch. They will cook the seafood's you purchased from them, and they will deliver it right to your cottage.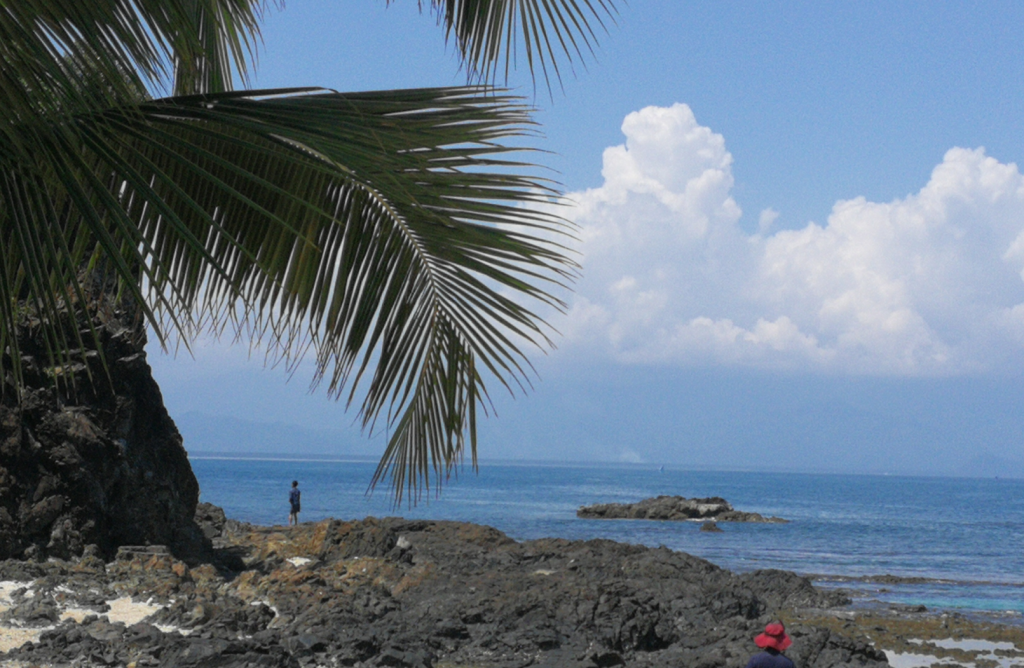 Another place that is worth visiting in Baler is the Museo de Baler. The Museum displays artifacts and paintings about the history of Baler. The admission is free and easily accessible by any small vehicle. You may ask your hotel staff to assist you in looking for a vehicle that will bring you to places you want to see. The driver of the vehicle will serve as the tour guide. We paid our tricycle driver for Php 500 for 3 hours ride.
In general, we are always enjoying the beach in Baler and always had a place in our hearts. We are waiting for another holiday so we could go to Baler and enjoy the view again. You may check Baler official websites for additional tourist attractions information.
---