Yomiuriland Tokyo, Japan; The Best Place for Any Occasions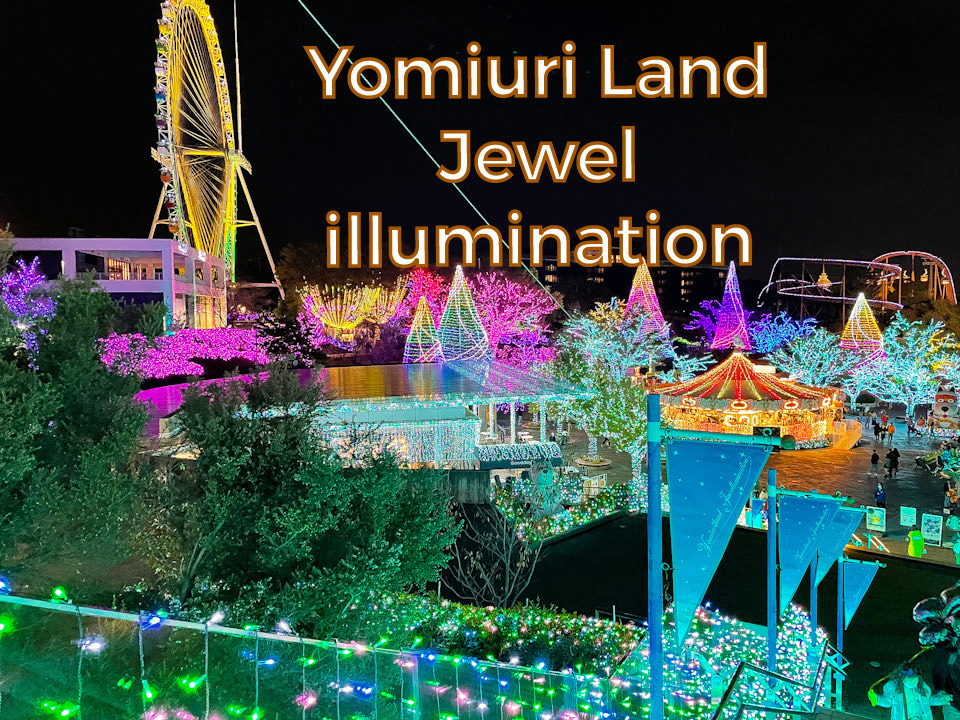 This blog is a story about our visit to Yomiuriland Tokyo, which I think is a perfect place to celebrate Halloween, Christmas, New Year, or any other family celebration. Or even on just a typical day and you want to unwind, I guess this place will still do. We drive for 30 minutes from our place with very light traffic to reach this place. Their website indicates that Yomiuriland is Tokyo's largest amusement park that offers cherry blossoms in the spring, pools in the summer, illuminations in the winter. Fun for children and adults alike year-round. They also called this the Jewelillumination, which stands for seven jewelry colors: Diamond, Ruby, Amber, Topaz, Emerald, Sapphire, and Amethyst. Four million LED lights have lighted up this amusement park. It has 5 section themes such as "Amusement Park," "Aqua," "Lovely stream," "Cute," "Forest" areas and has a light show beating to the music. We felt that the ticket was expensive, so I guess coming here would be great only if you have a budget and need to celebrate. You will see all kinds of people here, such as a couple of dating, single, classmates, the family of big or small, children, babies, grandparents whose looking for fun adventures. There are a lot of rides all around the park, but because of the long line of crowds and our baby girl is still too young for some rides, we decided only to roam the amusement park and enjoy the light show. We saw three kinds of light shows:
The dancing lights with fountain effects and fire show from the machine
The dancers wearing an illuminating costume
The light show combined again with fountain, fire but with different music.
There are many restaurants in every corner of the amusement park, accessible facilities for mothers and babies, and a lot more. Also, they have rides that can bring you to the highest level if you want to enjoy the city lights. Two of them are the gondola and Ferris wheel. It was a dreamy experience when we walked around surrounded by colorful lights.
By the way, if you want a more vivid story please head on the link below to see the video, and please don't forget to like and subscribe if you enjoy watching it.
And if you've been to this park, kindly share your experience in the comment section. What ride have you tried so far? Is it worth it?
Now I will let you watch the rest of the video and stop disturbing you, and I hope you finish it up to the end.
---