Our Visit to Elephant Safari and Polonnaruwa Sri, Lanka
This episode of my blog was the 11th day of our family refreshment vacation last December 2019. Also, our second day in Sri-Lanka. We woke up early in the morning and had our breakfast at the buffet restaurant resort. There are many options to choose from their buffet, whether it be Sri Lankan authentic foods or American food. Children loved the cereal and milk while we decided to eat bread, sausages, and eggs. The table arrangement was so pleasant, indeed an excellent option of the resort if you'll plan to visit Dambulla.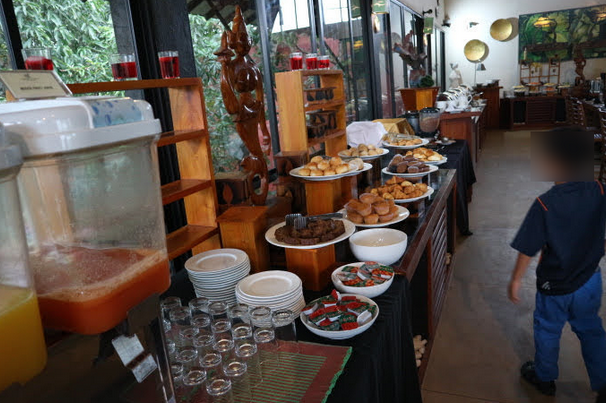 We went to Elephant Safari and have watched them in their natural habitat. So after breakfast, we headed outside then our driver recommended the Hurulu Eco-Park as the place for elephant watching activity. There is a lot of elephant safari that can visit. It depends on your tour guide. Our driver recommends the Hurulu Eco-park as this is the only place we can find an elephant during December. Some Elephant safaris were empty as the elephant migrated to another location due to flooding caused by the rainy season.
We plan to visit Minneriya National Park and Kaudulla National, two of the famous elephant safaris of Sri-Lanka. Af first, we doubted our driver's honesty as he brought us to Hurulu Eco-Park instead of Kaudulla. Later on, we found out that the four-by-four truck owner was his friend, which we rented during the sightseeing of the elephant. He did not explain everything that we are in Hurulu Eco-Park; we realized later that it was not the place that we planned because of difficulty finding the elephant and signboards along the way. Later on, we confronted him and said that the safari we wanted to visit is closed because of the area's flooding situation. That's why he decided to just brought us to Hurulu Eco-Eco Park instead of Kaudulla. Later on, we visited the Kaudulla after Hurulu, and we found out from the ranger standing by outside the Safari that all elephants were gone due to heavy rain. We checked our location on GPS as well, and it was the Kaudulla. Although there are two trucks standby outside the Kaudulla, no visitors are renting on it. It was just a plain miscommunication between our driver and us, as he did not explain why he brought us to Hurulu Eco-Park at the very beginning. So for you guys, make sure that you know what your tour guide's plan is, so you will not be caught up in the middle of misunderstanding just like what we experience, which is understandable in the end, by the way. Moving on, we found Hurulu Eco-Park's adventure was fun as we finally found a family of elephants at the end of the sightseeing. However, at first, it was a little bit frustrating not quickly finding these giant elephants.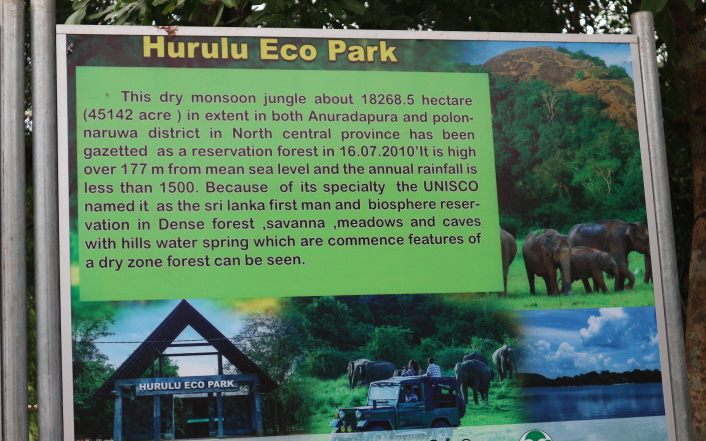 Finally found a group of elephants before we gave up looking for it. Although the grass was tall and thick, we still enjoyed watching their cuteness from afar not to disturb them while they feed on the grass. If you go, don't expect too much as sometimes they really didn't show up.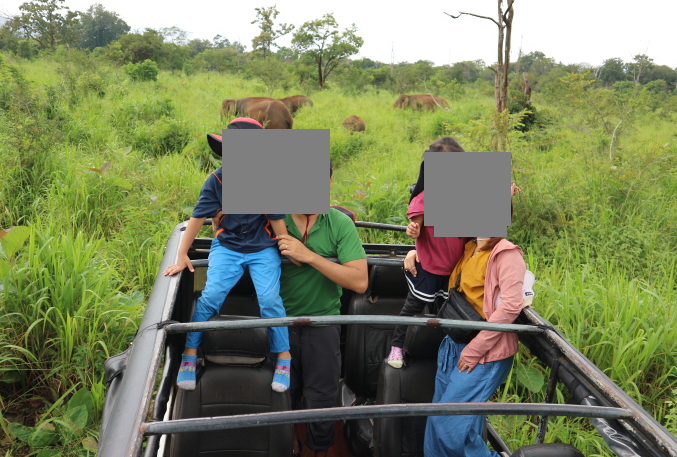 The truck is a six-seater jeep. The driver of the car followed the dirt road and had a hard time finding the elephants.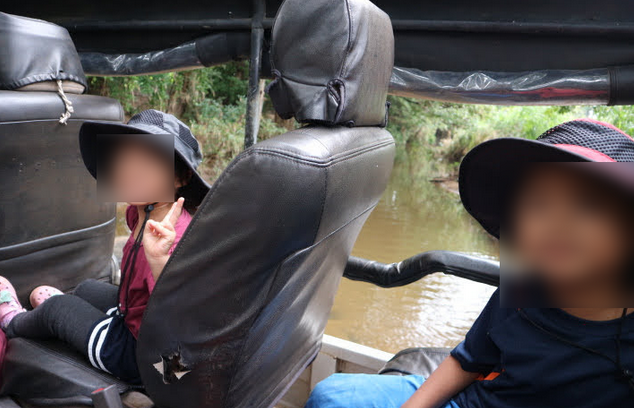 We passed a rocky mountain on the way to the main highway from the Hurulu and took a quick peep of the view.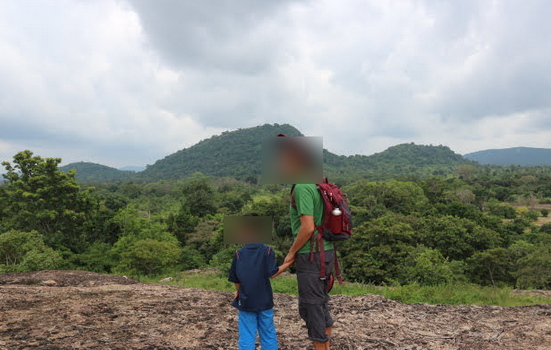 The next destination we went to is the Polonnaruwa, a world heritage site. It is far from Hurulu Eco-Park, but we managed to arrive late in the afternoon. Before that, we ate at the buffet restaurant along the road to Polonnaruwa. It looks like all the tourists used to stop by there to get their lunch. We also learned that any driver that could bring a visitor to their restaurant would get a free meal in any of Sri-Lankan Restaurant.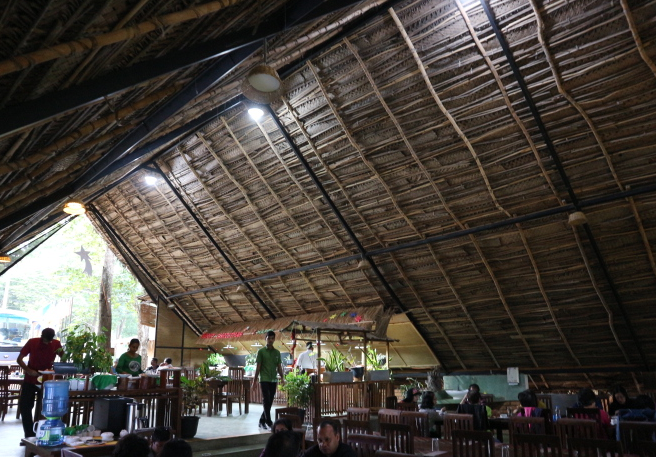 Around 2 PM, we arrived at Polonnaruwa. It is the second ancient city of Sri Lanka and is declared as a World Heritage site. The entrance for adult tourists is 25 dollars each.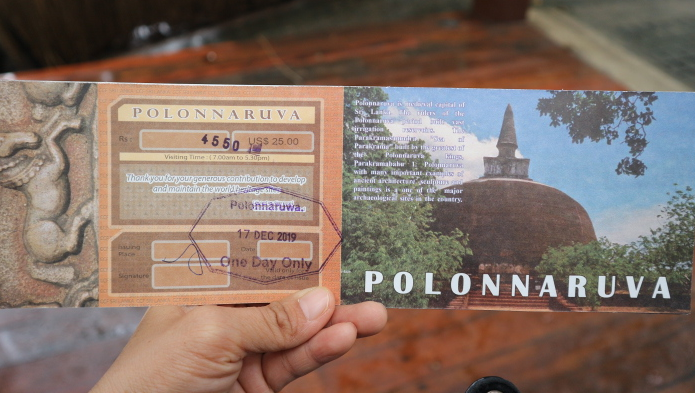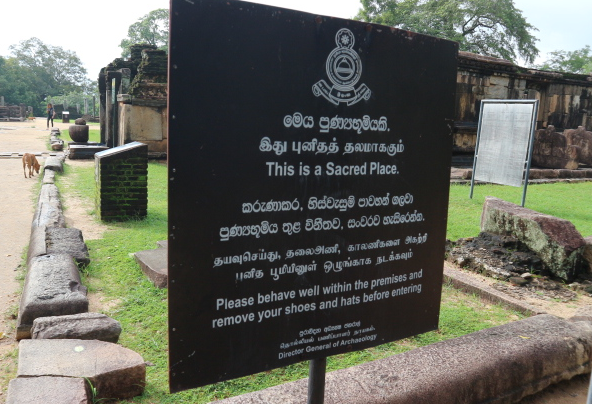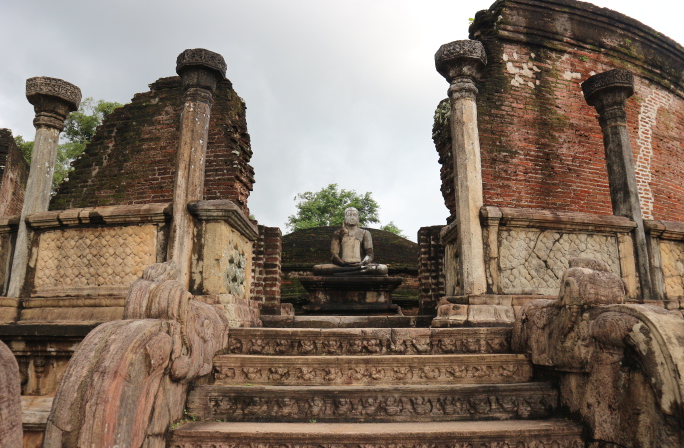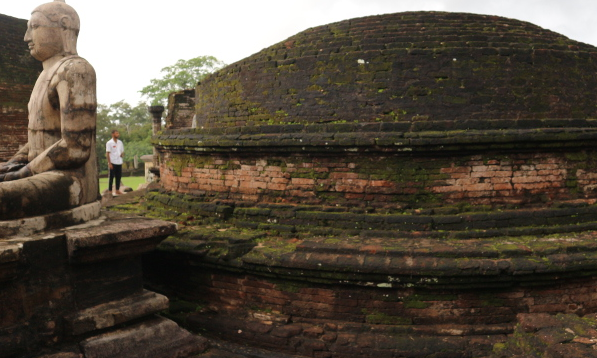 After we arrived and checked a little bit of the surroundings, it was raining suddenly, and the rain was so hard by that time, so we decided to stop roaming around as our clothes are so wet already plus the kids are with us. We regret to leave, but we left the ancient city without a further appreciation of the site. We returned to the hotel after visiting the Polonnaruwa.
---