Our Experience at Huis Ten Bosch Japan
A few years ago, my family was able to visit another famous theme park in Sasebo, Nagasaki Prefecture in Japan, which recreates the Netherlands by portraying life-sized copies of Old Dutch buildings. The name was Huis Ten Bosch which means "House at the Woods/bush". From the Nagasaki Station train, we chose to take the JR Seaside liner towards Sasebo for about 1 hour and 30 minutes. Then get off at Huis Ten Bosch Station. You can also arrange a bus or rent a private car to reach this place. When we arrived at the station, we noticed the full numbers of tourists in different nationalities. The first we did was check in to our hotel so we can leave our luggage there and took some time to rest for the kids. We stayed at Hotel Lorelei just outside the Huis Ten Bosch. They had a friendly staff that's always ready to help their guests anytime and amenities that you can enjoy. The hotel is about a few minute's walks from Huis Ten Bosch. We choose Hotel Lorelei because this is the hotel that suits our budget. You need to cross the connecting bridge between the hotel, to reach Huis Ten Bosch or vice versa.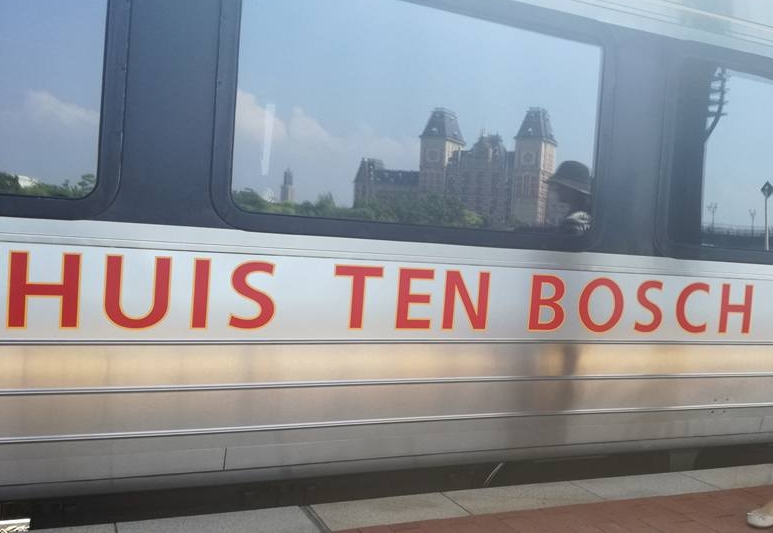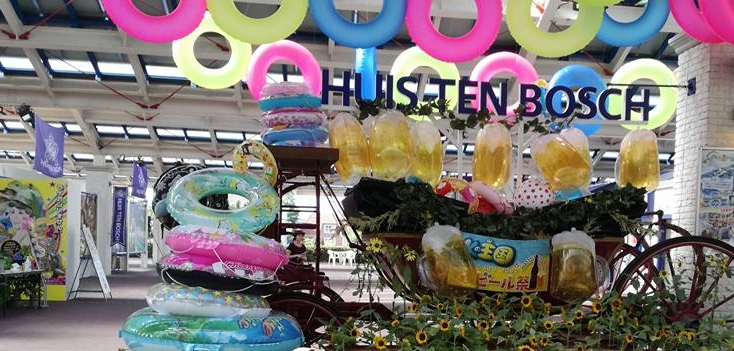 The initial attraction that we check is the insect exhibitions wherein you will see live and preserved insects. There is a big stainless beetle displayed outside the insect's exhibits that can get your attention too. Our son is so fond of this beetle that is why we made sure to see and feel this insect on-site. Kids are allowed to get the beetle from the container and let the beetle walk on the ground. Just be careful about holding the beetle as it might bite you, its feet also are sharp so make sure to handle it gently. Kids are allowed to feed the beetle and watch the insects inside its container house. There is a souvenir shop too right outside the beetle house just in case you want to bring something as a remembrance.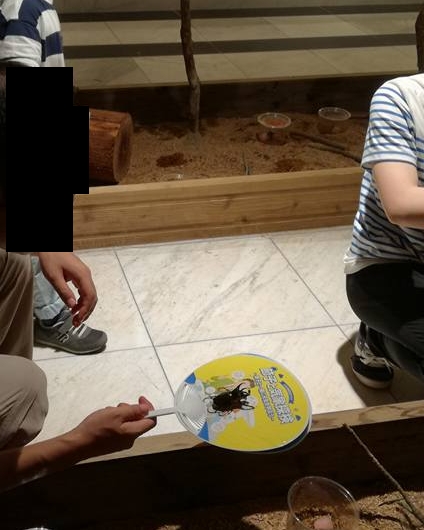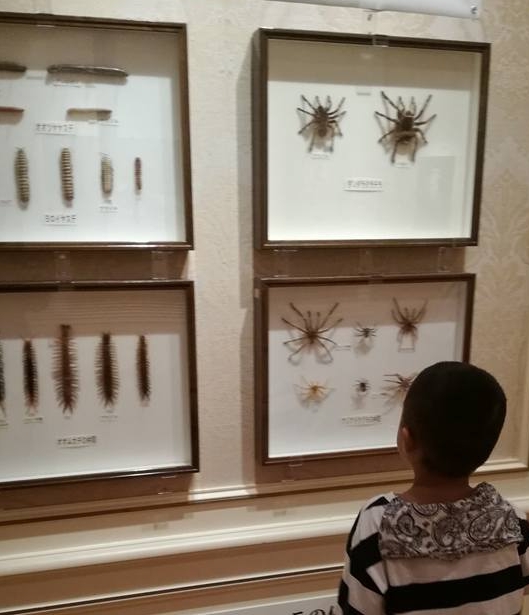 You can see also from one hall of the exhibitions the preserved blue morpho butterfly, insect specimen and interesting insect photo are on display on every corner. After we checked the insect's exhibits, we headed to the iconic windmill structure of Huis Ten Bosch.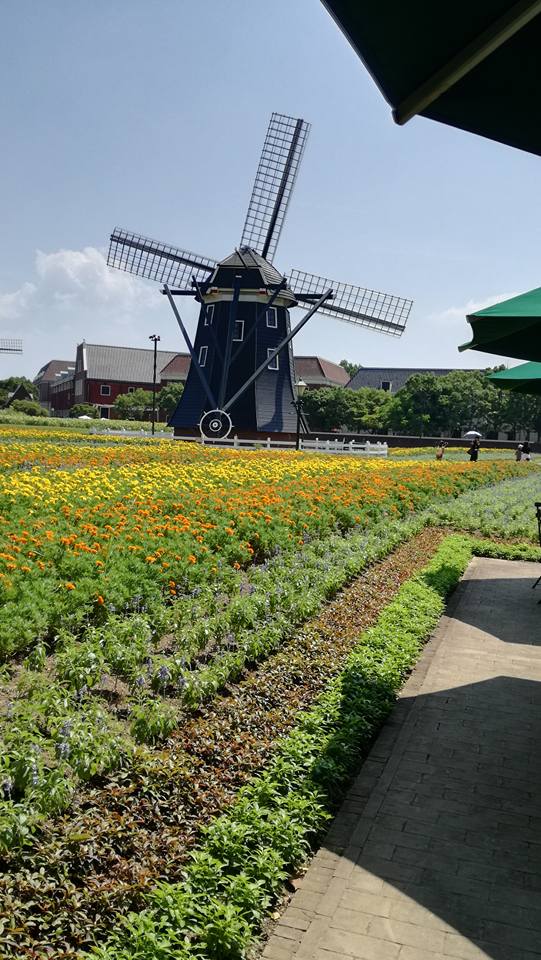 Roaming around this Huis Ten Bosch Garden Park will give you a feeling of being in Amsterdam. The windmill has a light in every corner that is luminous also during dark hours. Here we made sure to eat from one of the restaurants while watching this beautiful view of flowers and windmills. We got ice cream for the kids while we enjoyed watching every corner in this place.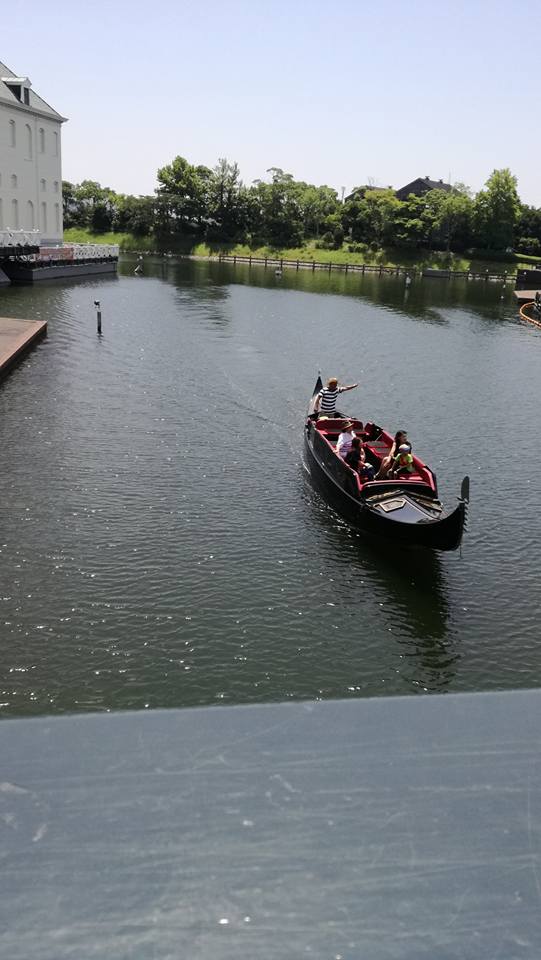 We also spotted a group of the family enjoying boating activity from the canal inside the Huis Ten Bosch.
If you are fond of Robots Huis Ten Bosch has a robot kingdom, there you can ride the robot, you can take pictures of the Huge robots and a perfect place to shop for robot toys. Playground for kids can find there as well.
Below are the following pictures when the surrounding gets dark, every corner of Huis Ten Bosch is so luminous.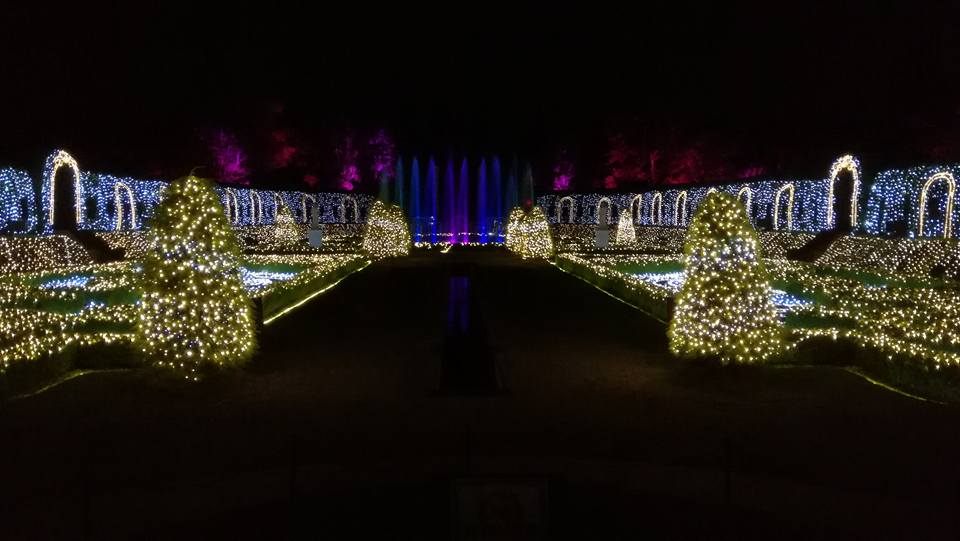 For a couple who wanted to have a romantic time, I guess this is the best place for you. A different adventure and will give you a pleasant time while you are on the top enjoying the light show. For our family, we did not try to ride for safety purposes as our kids are not advisable to ride the Ferris wheel by that time.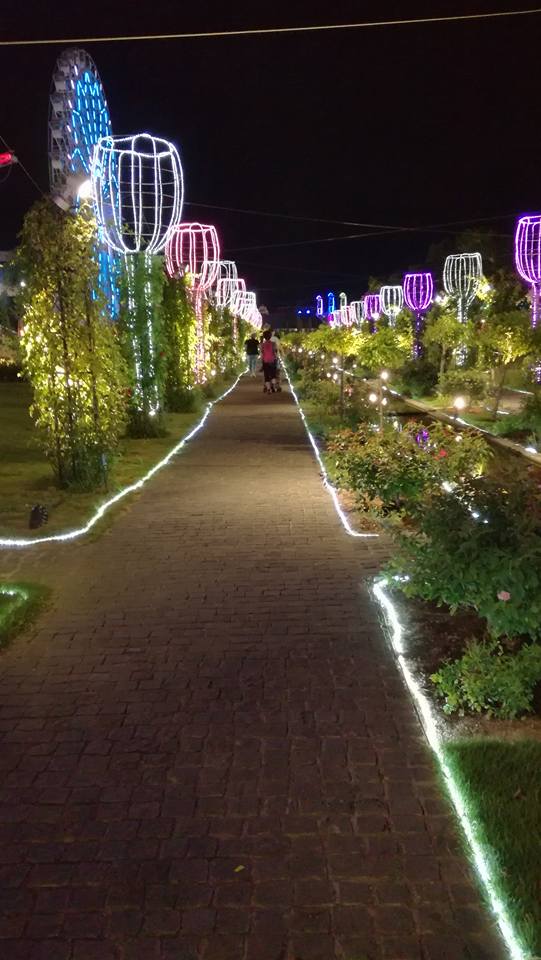 The next stop is the Amsterdam square where you can listen to the singers while dancing. Everyone is welcome to join and dance while dancers are teaching you amazing steps.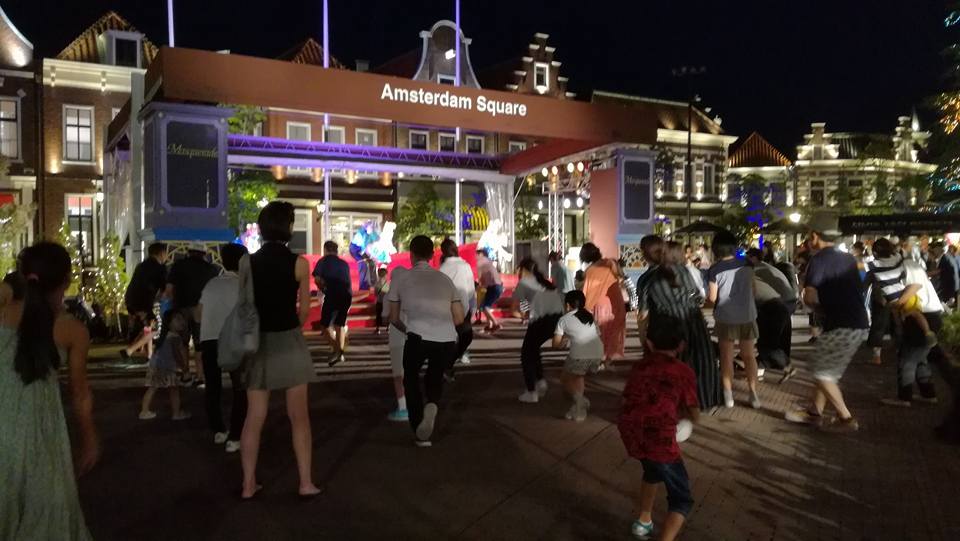 Overall, this is an ideal place to bring your family and kids, the right choice for an amusement park you may visit in Japan that will give you a different experience. For tickets and event schedules you may check their official websites at Huis Ten Bosch.
---