Our Grade 1 Son Received his Ipad Tablet here in Japan
Not so long ago, my son, a first-grader student, got an apple Ipad tablet from his school. It was September 28 when he held his first Ipad of his entire life. I remember he was so excited that he showed it to all the family members once he steps his foot inside our house. On that day, he showed us what their teacher had taught them from the school and proudly communicate with the teacher utilizing and answering questions once a day sent by his teacher. The Ipad tablet was distributed for free by the municipality and the school from first-grader to sixth-grade students. It has a case, charger, and a named on every set belong to my son. As far as I know, this is the new project of the Japan Government for this school year.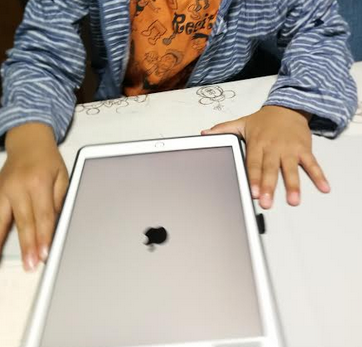 It is said that the children here in Japan is preparing for a digital age. According to my research, Ipad or technology education has been a long time introduced at the center of Japan, Tokyo, to children as early as 5 years old and up. The Ipad tablet has an application where children can draw, write, check the maps, etc. It is equipped with a Simcard of 4G signal that can automatically connect to the network. I think they barred from installing some games on the tablet by modifying it into the settings.
As a parent, I noticed that my child became so motivated to study when using the Ipad. I gave him a multiplication test, and answered it right away using his finger to write all the answers, which are very rare to happen. Compared to the paper and pencil test, it takes time to finish the answer as he does many things before answering. Although sometimes he used the tablet too much by exploring all the application functions, we as a parent monitored him with the gadget's proper use; we allow him to used tablets until 8 PM only to prepare his eyes to sleep. Actually it is our first time letting him use the gadget, but the school gave it for free, and the school required all the kids to educate them, so we had no complaints.
We are not sure when or until when they allow the children to use the Ipad, I heard it would be until his grade 6 then after that, I don't know what will happen. Should they take it back or not? We don't also know what happened if the child breaks it accidentally. Should we replaced it with our own money or not? There are no instructions about it, but managing the Ipad has transferred to the parents' hands, so we do our best to protect it and our son from using the Ipad.
As of now, my child has learned so much from using the Ipad. He now knows how to turn on, turn off, input passwords, check the battery life, check the maps, do the painting on the application, using the keyboard in English and Japanese keyboard(Hiragana). Not bad for first-grade whos just learning to use Ipad for a span of 3 days.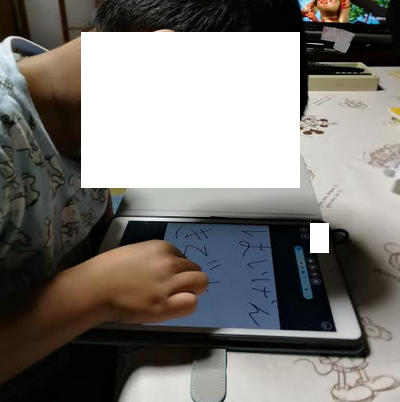 Just recently, the school administration sent a letter informing all the parents to allow the Ipad to be connected to the internet just in case there is a sudden emergency holiday that might happen due to natural phenomena such as earthquakes or typhoons. Children will still need to continue studying at the house online thru the Ipad.

---