Our Sunset Experience at Mandalay Hill of Myanmar
Our Climbed at Mandalay Hill.
Just near our hotel is the Mandalay Hill, rented tuk-tuk vehicle to drop us in front of the Mandalay Hill, and after around 15 minutes ride we were in front of the hill.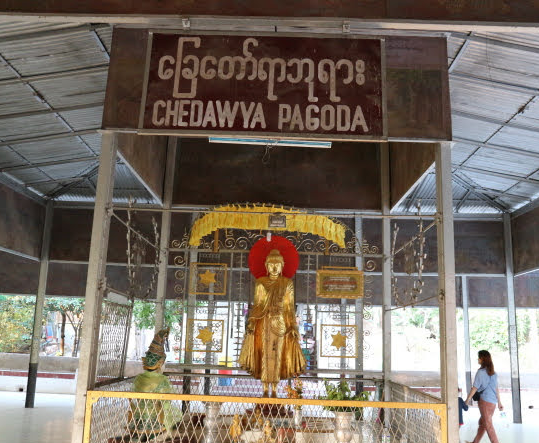 It was the same with Mount Popa, where the stairs have a Buddhist station every stairs level. Entering will required tourists to walk in their barefoot. Even our children had walked in their foot only and to be honest, the floor is dirty, and some part of the floor was wet. Sometimes we encountered dogs in the pathway and were afraid that dogs might chase us, but thankfully they just fought with some other dogs and not harming any tourists. We spotted a lot of vendors, too, on the way to the summit of Mandalay Hill. It looks like some living there as they sell their goods.

Take note that slippers will require you to put at a cabinet style keeping safe at the entrance and will ask you to pay so they could keep the shoes for you, but this is not a requirement. We saw some of the tourists carrying their bags of shoes while trekking the hill. Some just used the situation as an advantage for them to gain money from a lot of the incoming guests. In our case, we decided to leave our shoes in their cabinet because it's hard to bring all shoes with two children with us, plus they threaten us at first that if we cant drop our shoes, we cant enter the temple.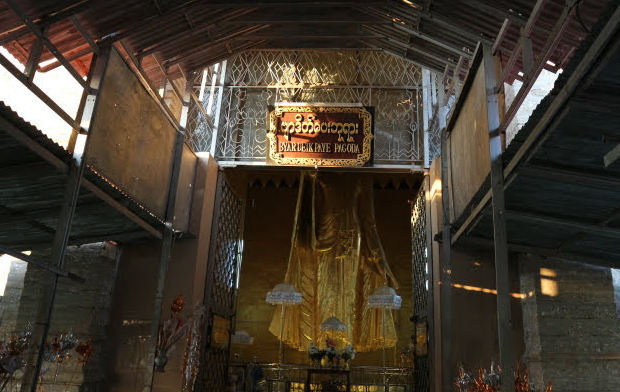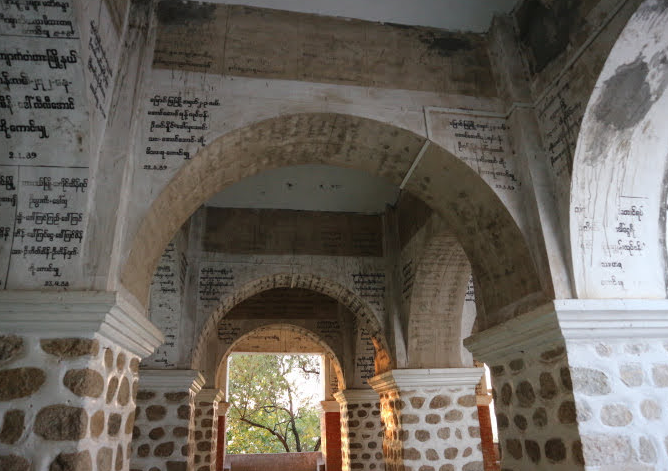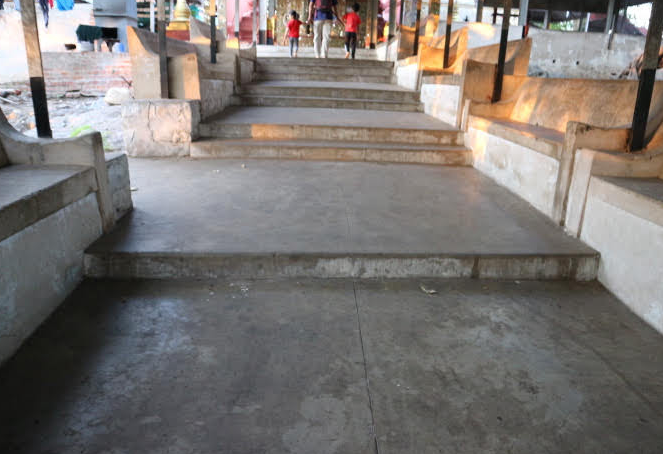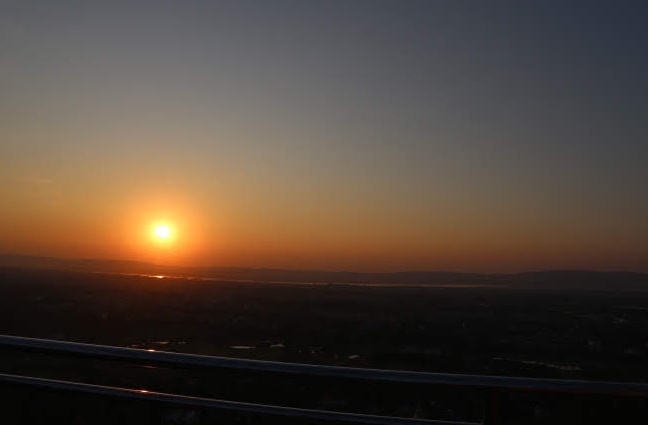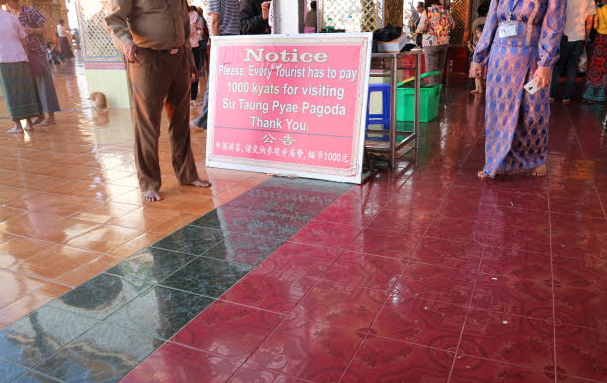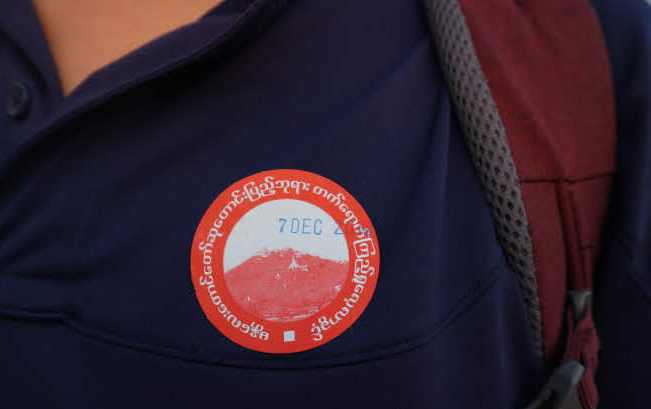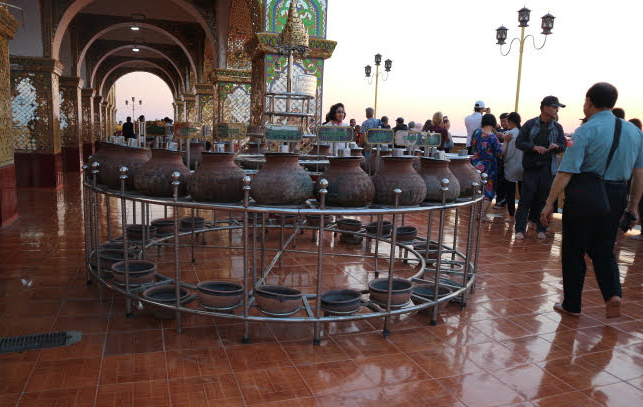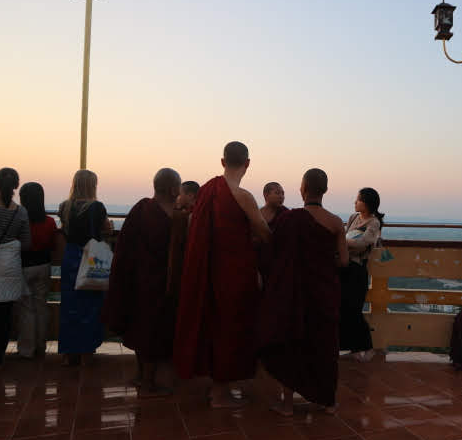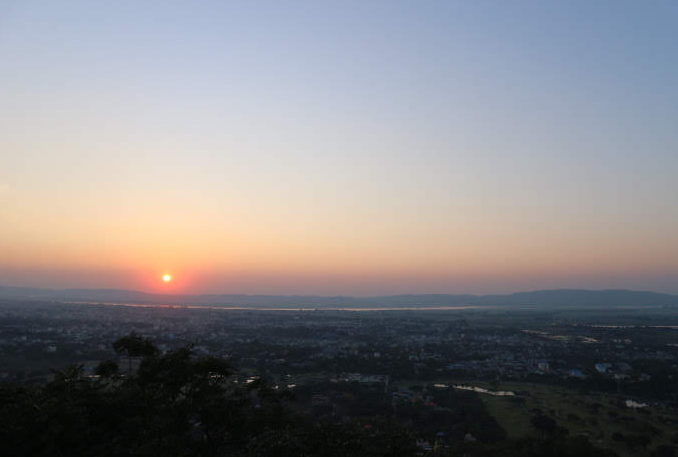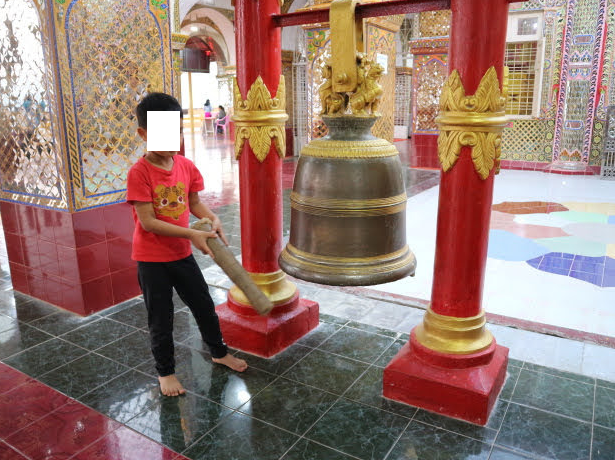 After a few minutes of seeing the sunset, we headed back down the stairs to return to our hotel. We hired the tuk-tuk vehicle to bring us to the hotel. Our feet are so tired as we already walked a lot from Mount Popa on the same day, but it was so rewarding as we followed the itinerary of our trip and, of course, did a great exercise on that day. In addition to it, we enjoyed seeing the historical places of Mandalay. Ate our dinner at the hotel restaurant and went to sleep after the dinner to prepare ourselves for another tour the next day. By the way, we realized that there is another way to go the Mandalay hill, one is via climbing the stairs, and one is via road for a rented or private vehicle that can drop you at the summit of Mandalay Hill, but I'm not sure if tuk-tuk can also go up the mountain.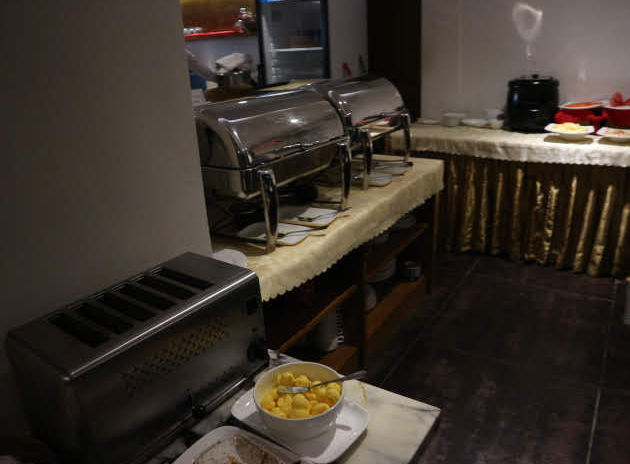 Our hotel offered breakfast inclusion in our bookings, so we had a buffet-style breakfast the following day. The foods were all delicious, and we started the day with a stomach so full.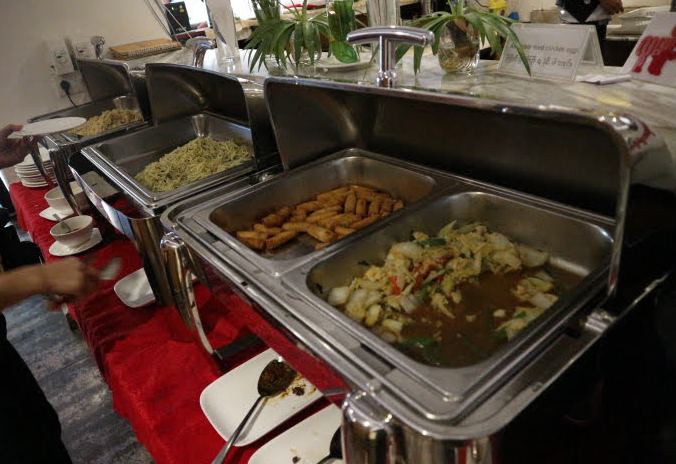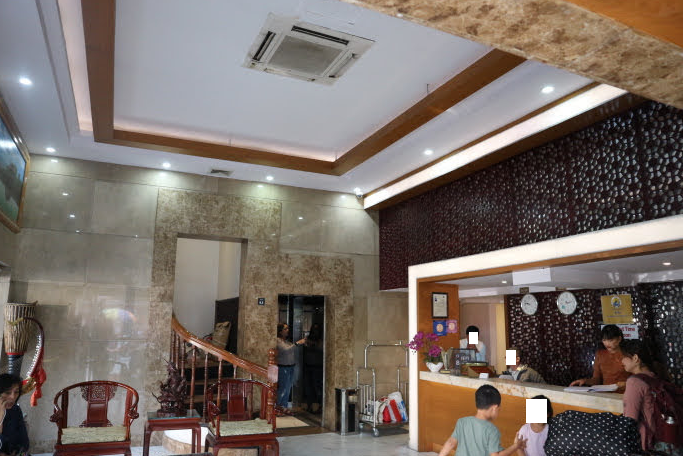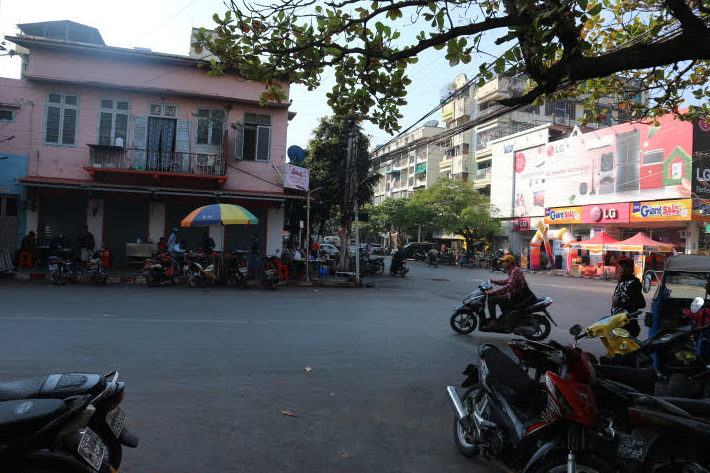 We did visit the Mandalay palace but ended up just took a picture outside the court as we had a scheduled flight to catch on the same day.
---