Our Whole Day Tuk-Tuk Tour, Visiting Temples and Sunset Viewing at Bagan, Myanmar
On the 6th day of our family refreshment vacation, we went to Bagan City, located in Myanmar's Mandalay region. We arrived a little late at Bagan Nyaung U Airport. Bagan is an ancient city and included in the list of UNESCO Heritage sites. They built pagodas and temples around the 11th and 13th Centuries, of which some still survive and carefully preserve up to the present day.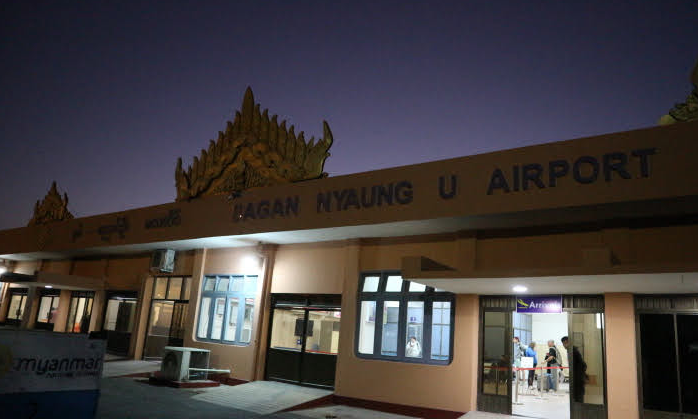 Airport personnel staff took a family picture of us and saved it in their device and gave these tourists barcode tickets so we can freely roam the whole Bagan. We advise you to keep it until the day you depart Bagan as this ticket might be asked from any tourist destination of Bagan you might visit.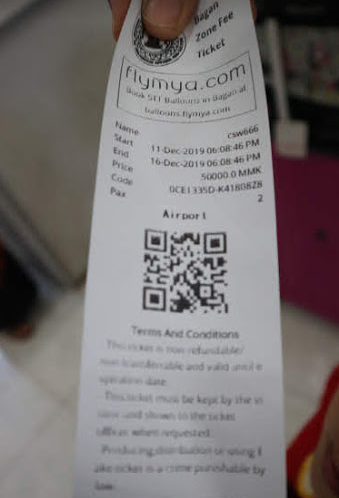 At the exit airport, car rental welcomes us. Settled the price going to the hotel to drop us, and the driver helps us load all our luggage.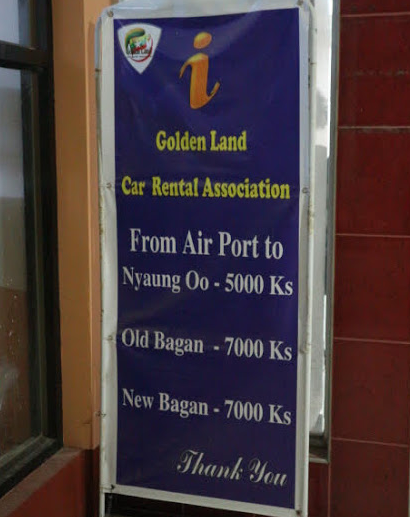 We stayed at Zfreeti hotel in Bagan and booked via agoda.com.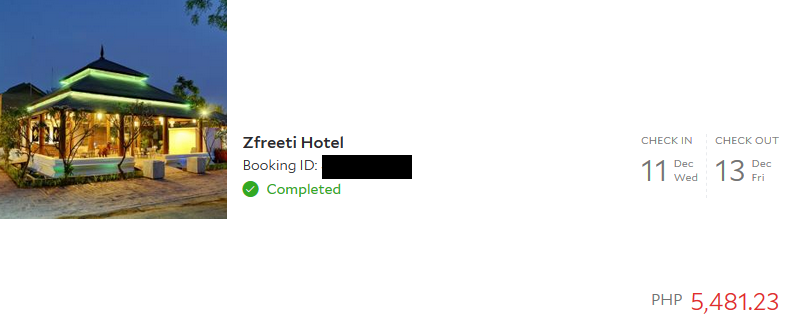 We arrived at the hotel around 8 pm. The receptionists were nice to us and guided us to our room, went to the hotel restaurant after our dinner. The hotel staff has this doll dance presentation at their restaurant, and our children loved watching it.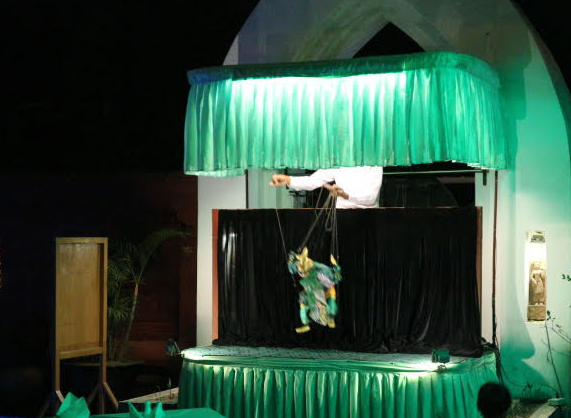 It was amazing watching the puppet dance, where taking a picture of our dinner did not even cross our mind, after which was the time to go to bed to prepare for another busy day ahead of us.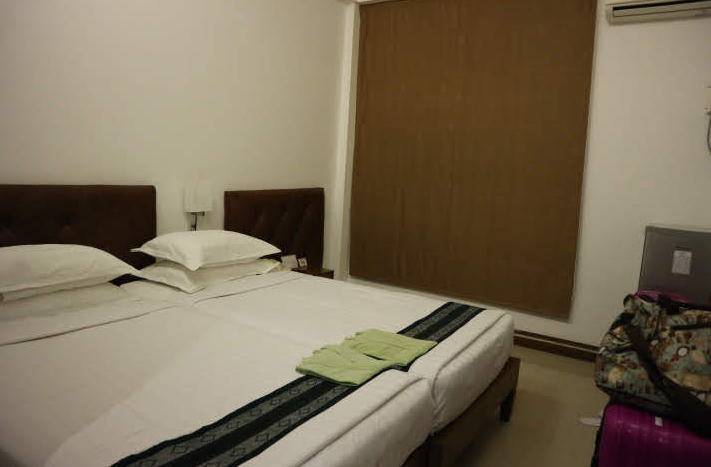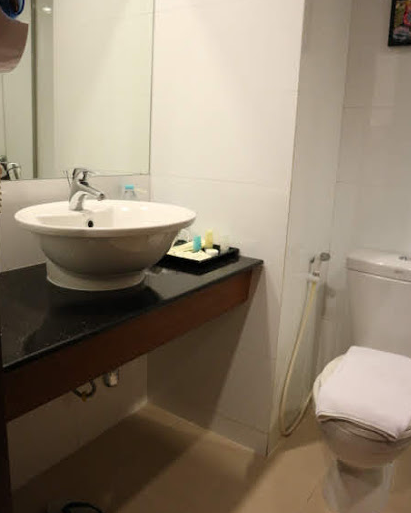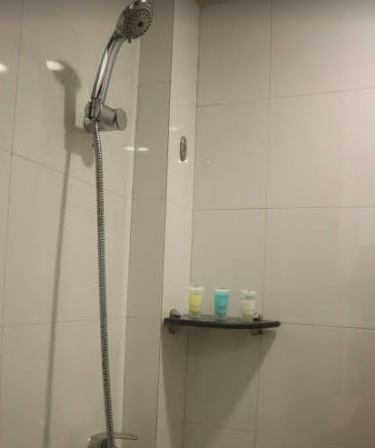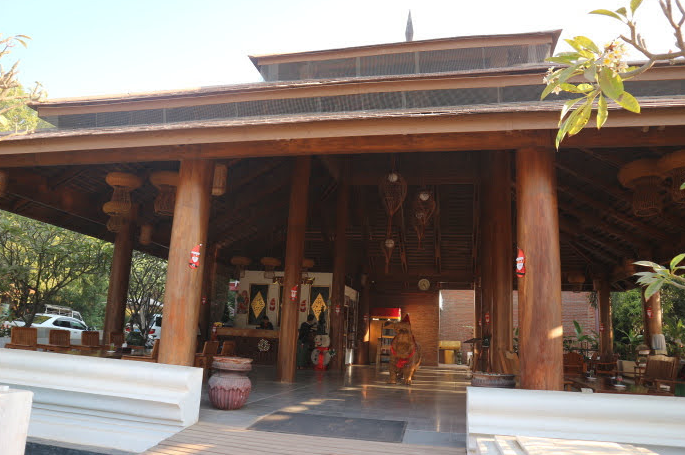 We asked the reception to book a tuk-tuk driver plus vehicle that we plan to use for our whole day tour in Bagan, Myanmar. The driver will serve as the tour guide for 120dollar.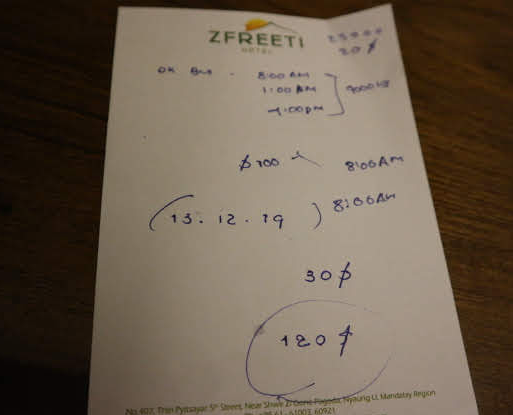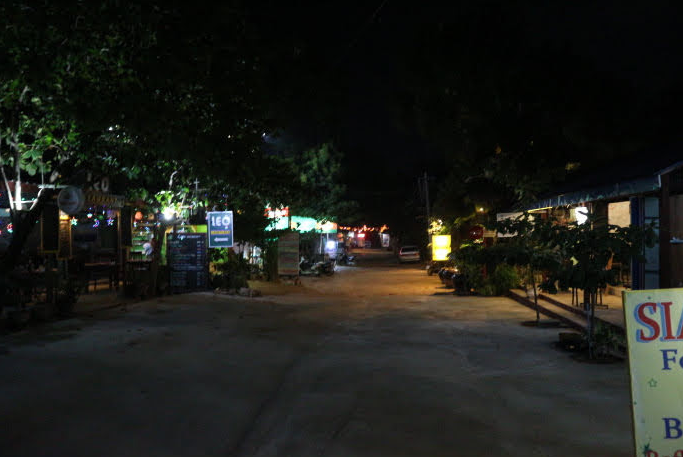 On the 6th day of our tour, all our clothes are almost used, so we looked for a laundry shop just in front of the hotel. We stayed for 3 days here, so this is the right time we saw or the best time to wait for our clothes to dry. Glad we found one with a little bit pricey, but it's okay. After finding the shop, we went to bed to prepare for the next tour the following day.
The hotel served buffet style, so we ate all the foods that we want during breakfast.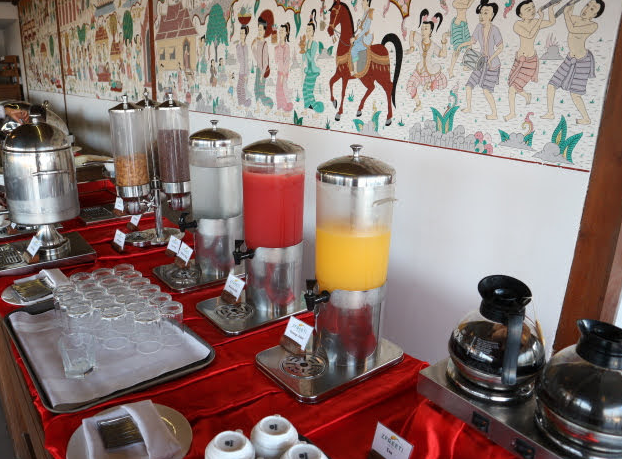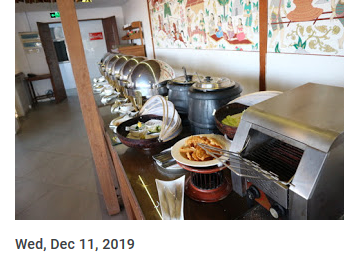 Shwe Zedi Monastery
The golden monastery pagoda of Myanmar, Burmese, one of the main monasteries in the city founded in 1903.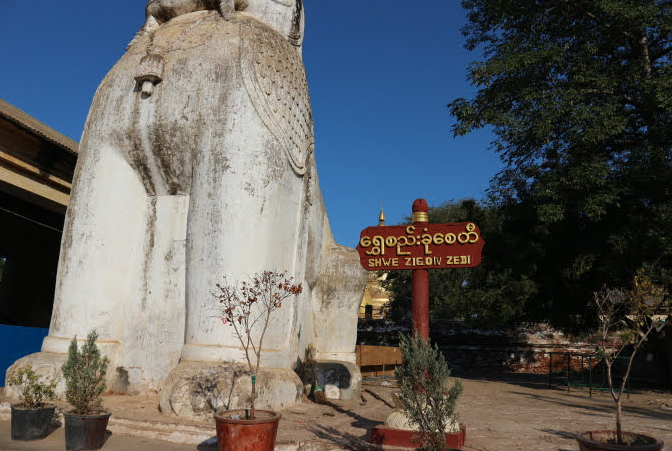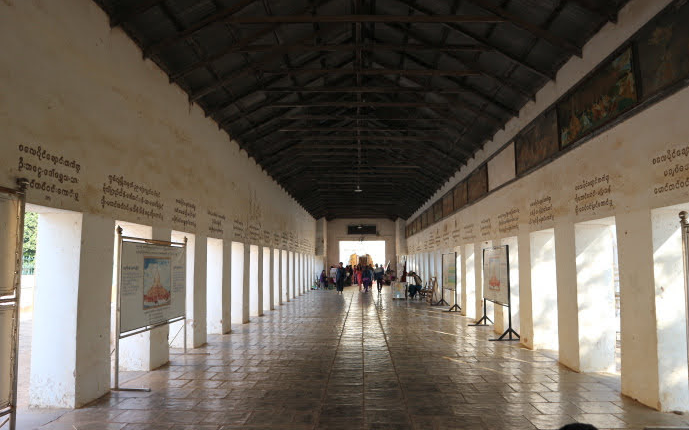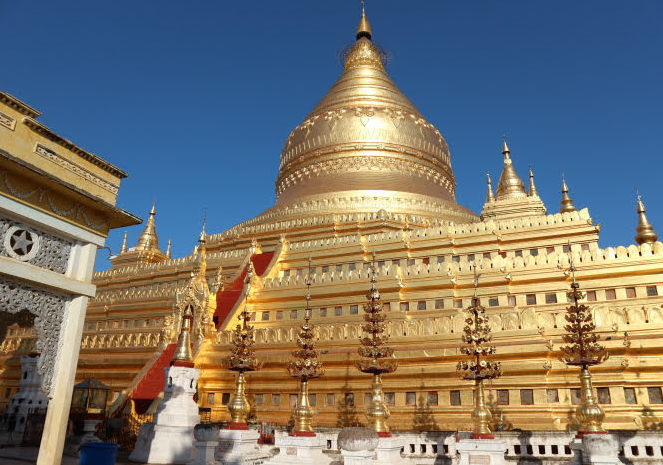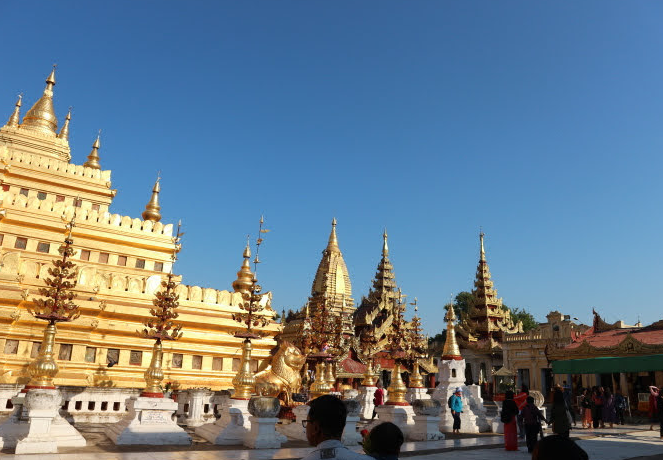 Thagya Hit Temple
The ancient temple was built 13th centuries with a two-story building.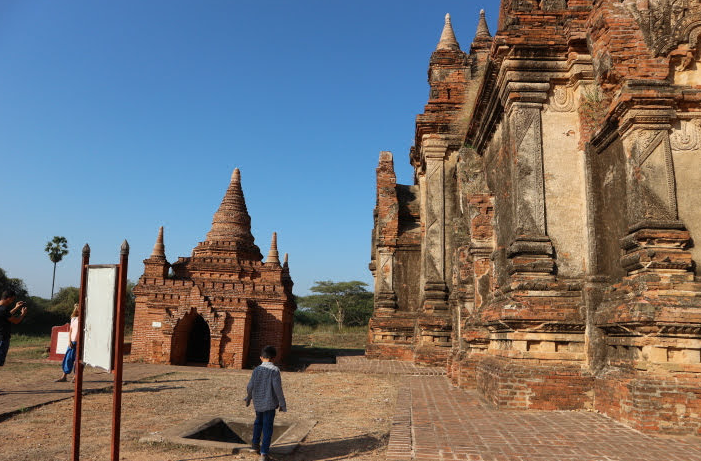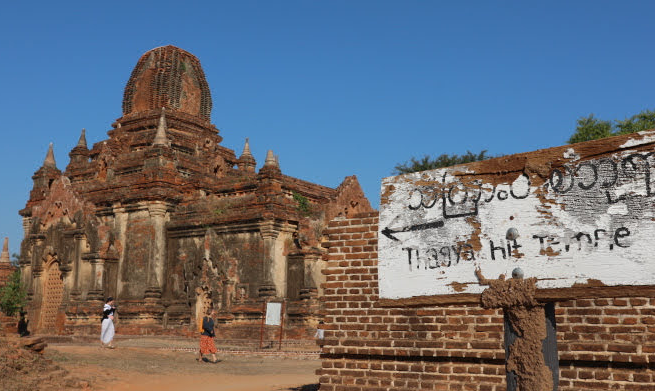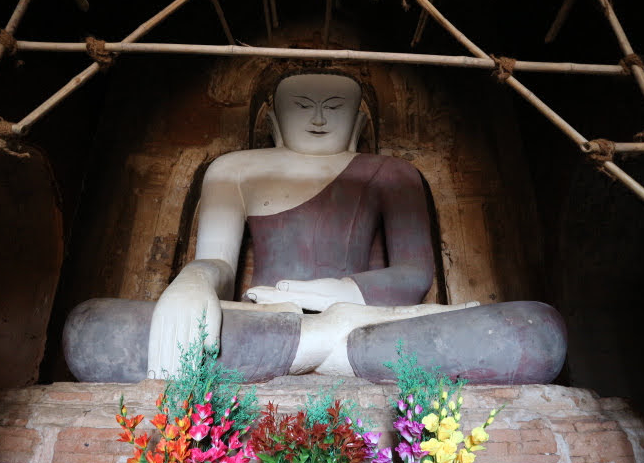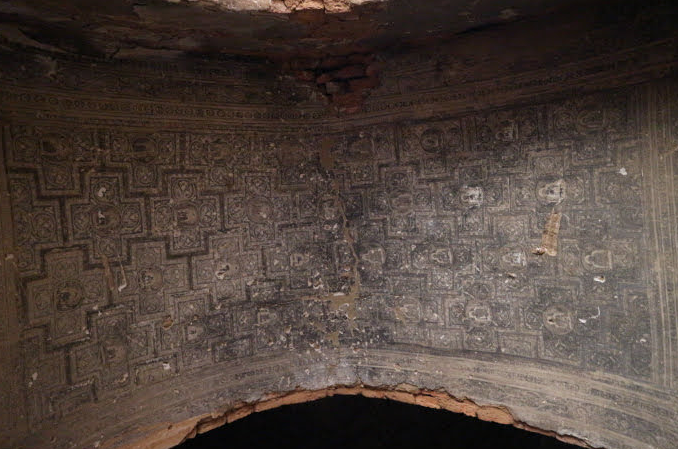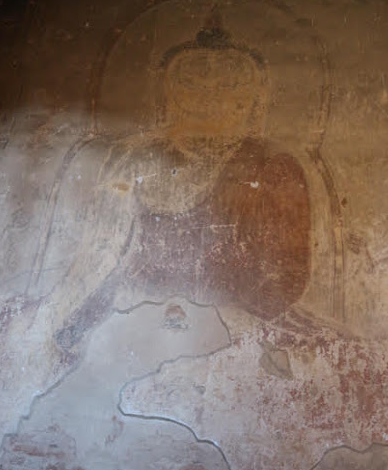 Htilominlo Temple
Bagan Myanmar archeological zone. It is one of the ancient temples in Bagan Myanmar composed of 2 story temple.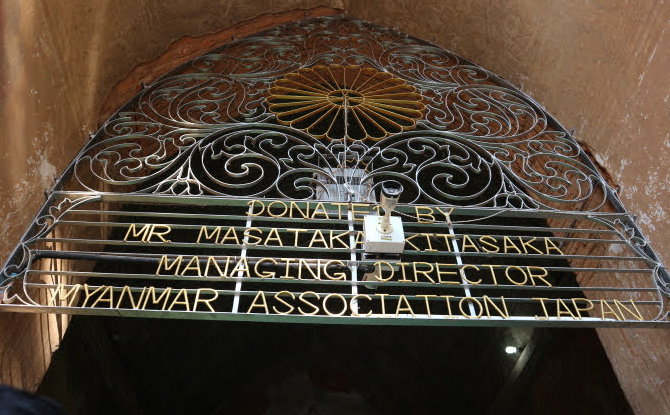 Kay Min Gha Pagoda
The temple with a great view as the pagoda is scattered everywhere.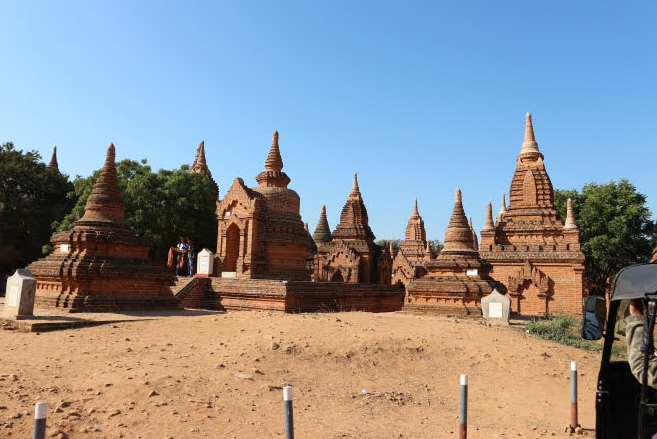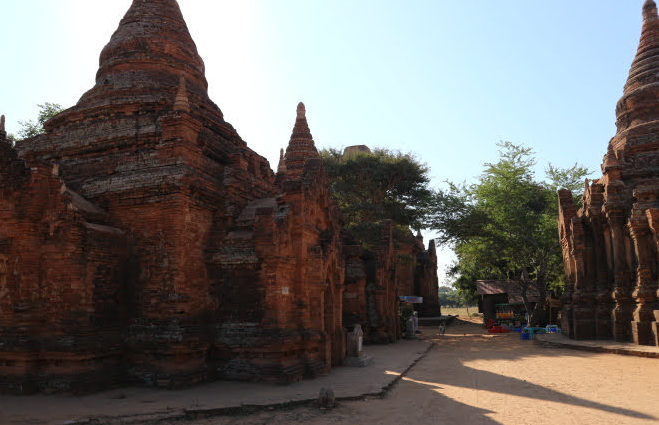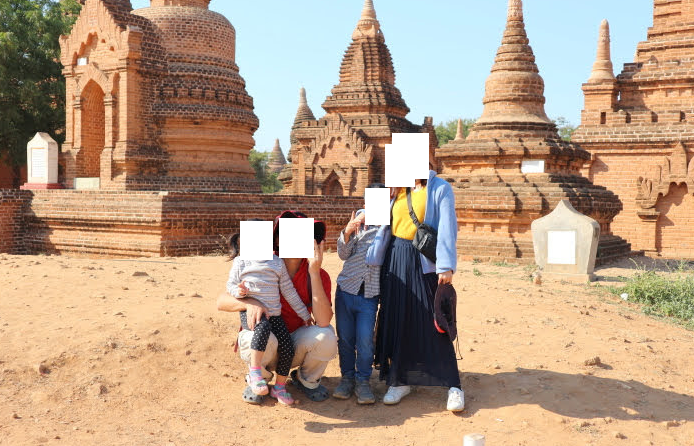 Ananda Phaya
Another Buddhist temple in Bagan Myanmar. The temple has been destroyed by the earthquake of 1975 but managed to restore to preserve the history. Many people are selling different kinds of goods outside the temple. A group of women caught us and convinced tourists to try their famous Tanaka makeup from the paste of wood. I myself tried it. They draw it as leaf shape and applied it on both of my cheeks. According to them applying it to the face will prevent the skin from getting a sunburn.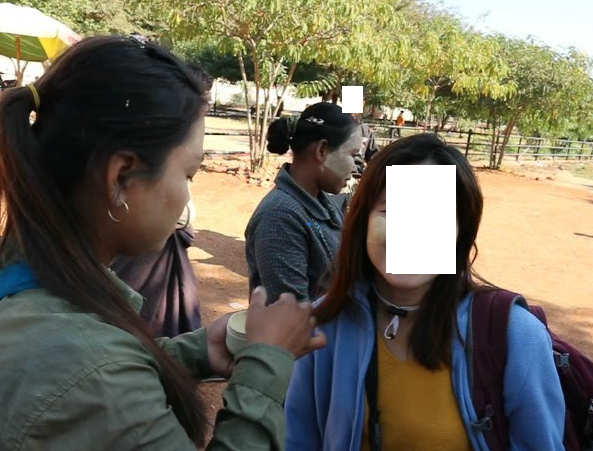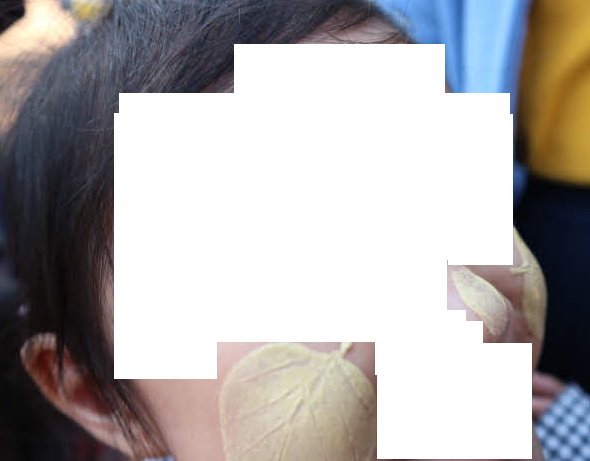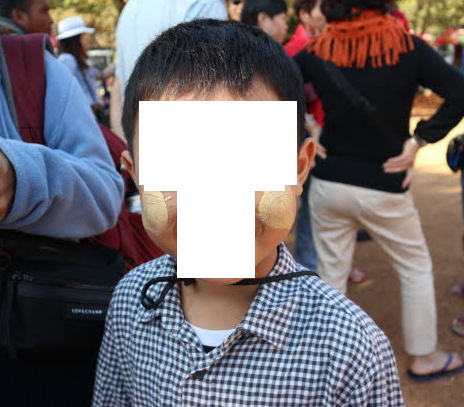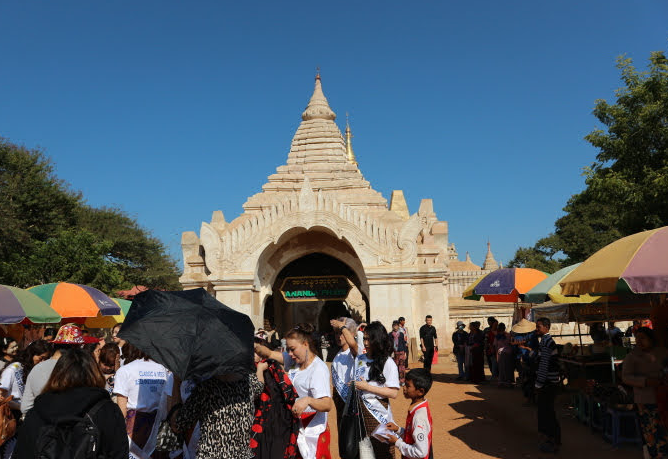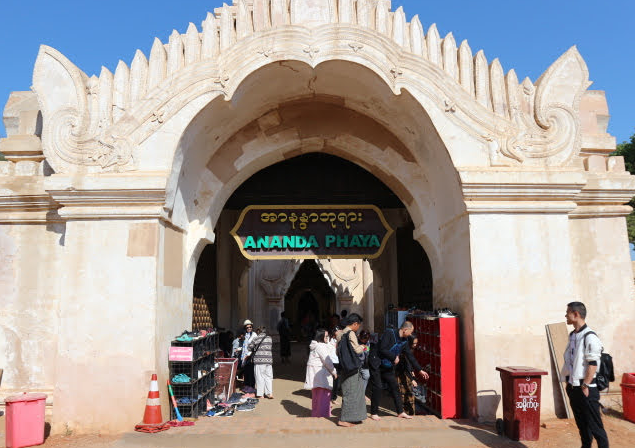 The Sulamani Phaya Temple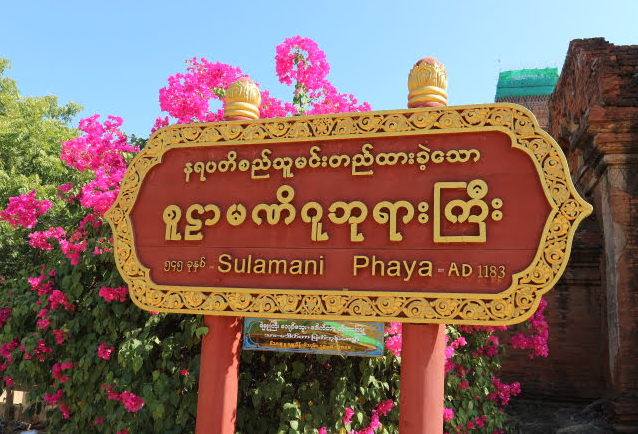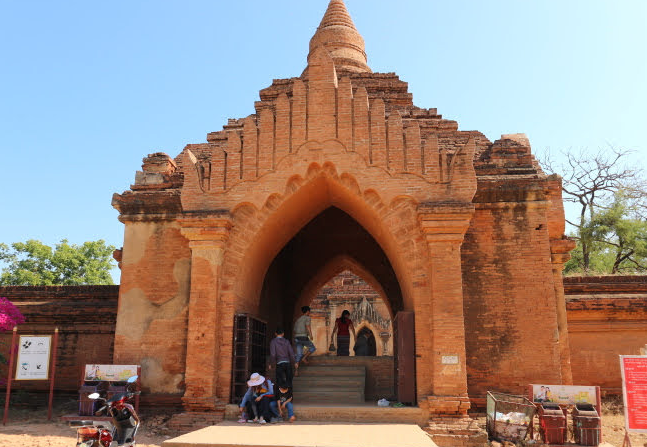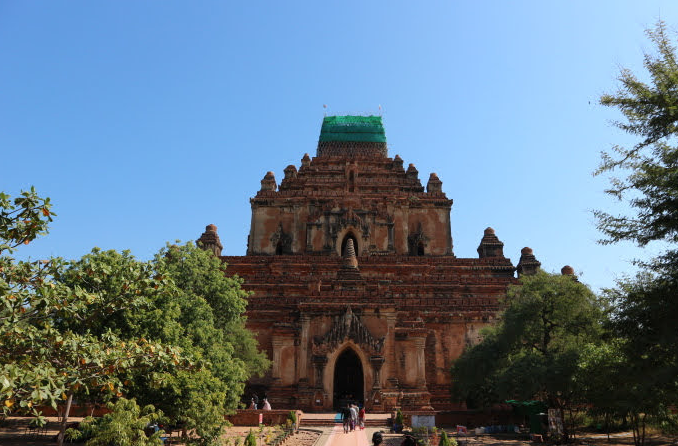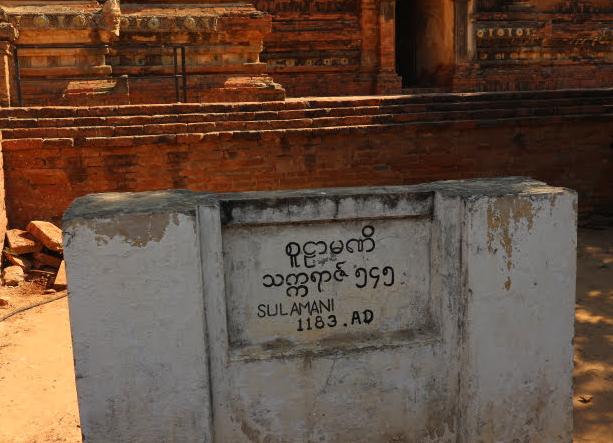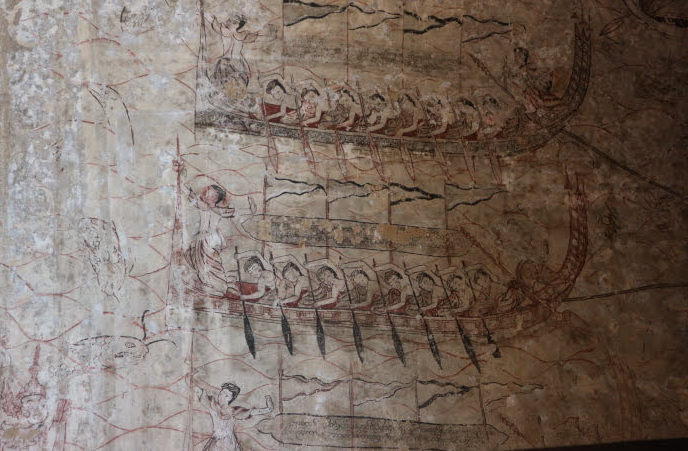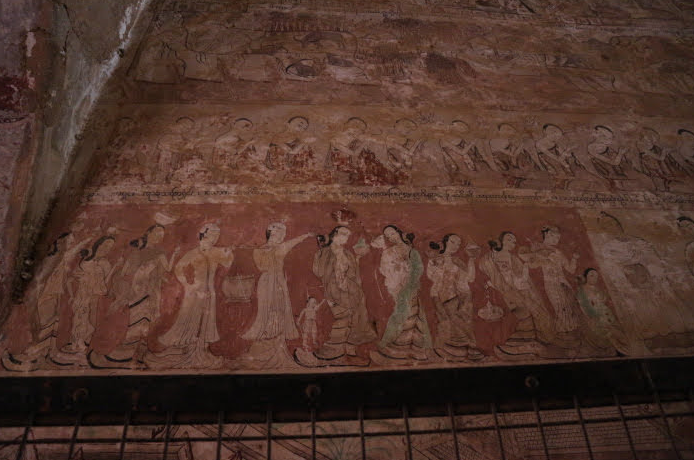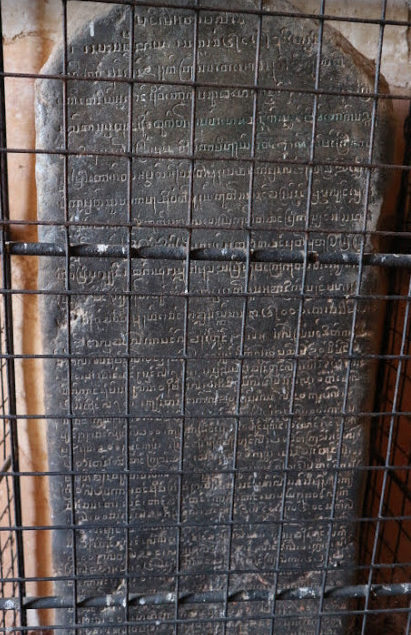 The Dhammayan Gyi Temple
The largest temple of Mynamar, Bagan.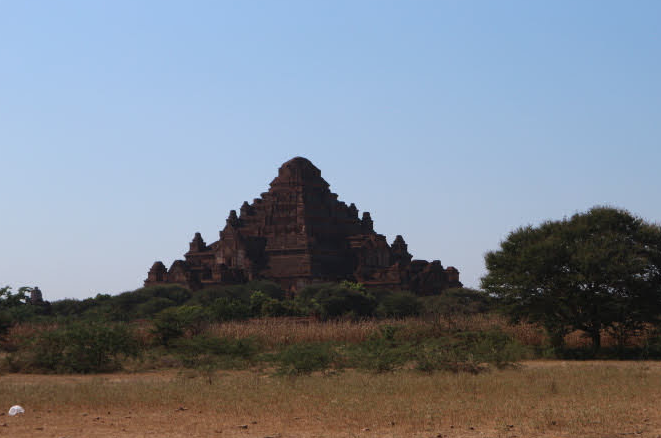 I think we visited around 10 temples at Bagan, and we are so tired during our lunch. I can't post all of them as it will be too long to indicate here in my blog. If you visit Myanmar Bagan, ask your tour guide to bring you to the top 5 temples of Bagan or the most famous temples that your tour guide can recommend to save your time.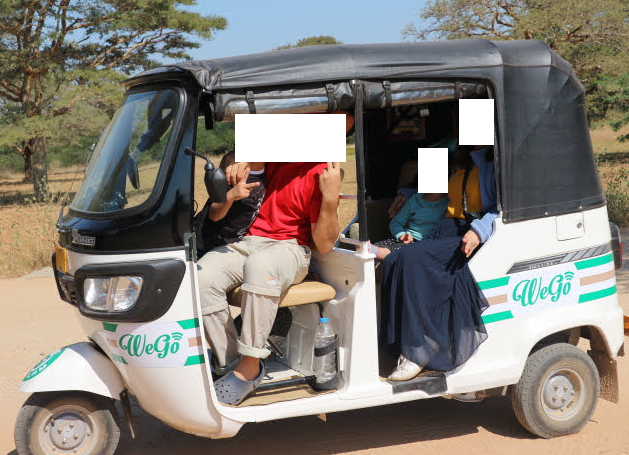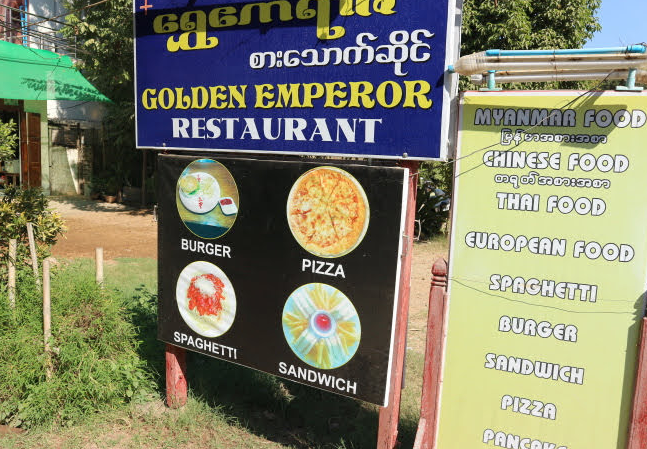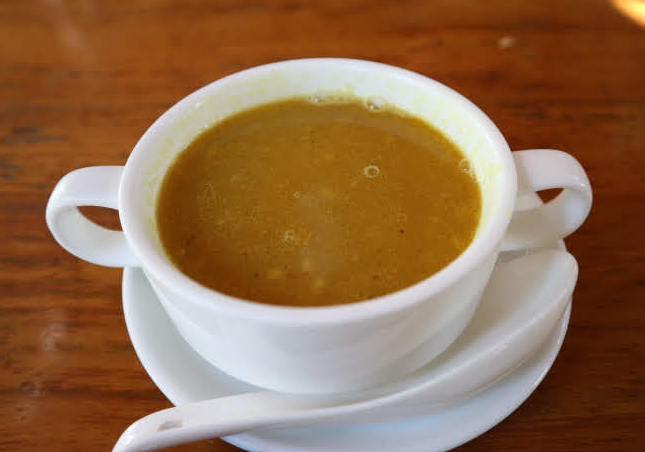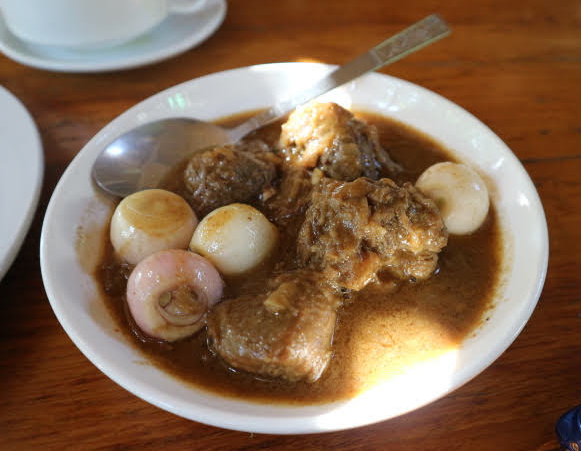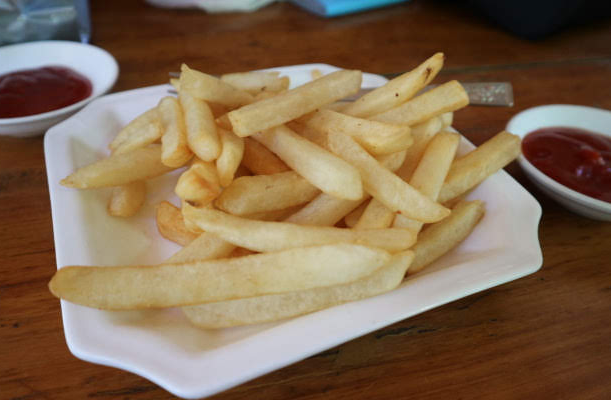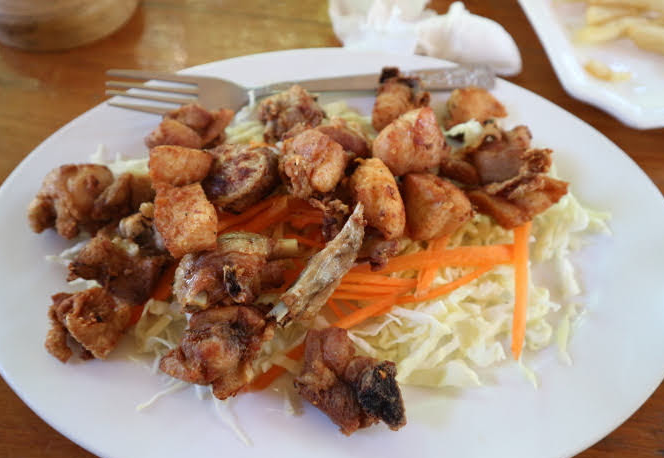 We are not familiar with Myanmar food, so we ordered the safest food that our picky children hopefully can eat. Yes, they eat only fries and fried chicken.
Shwegugyi Temple
Another world heritage site of Myanmar. Known as the great golden cave and for its arch windows.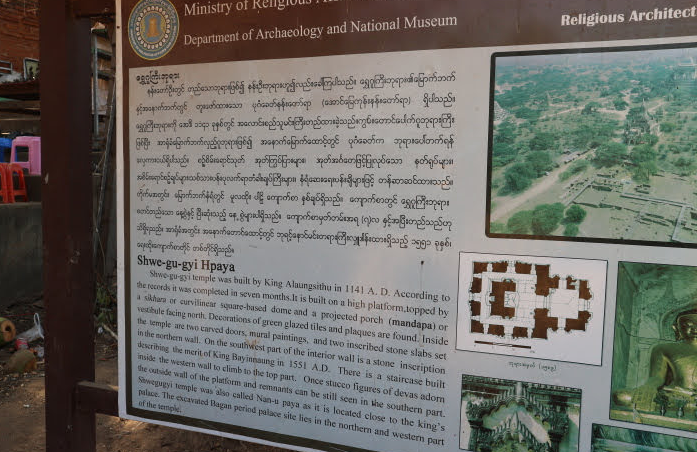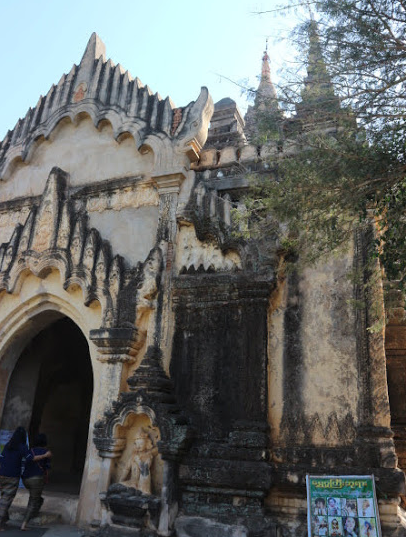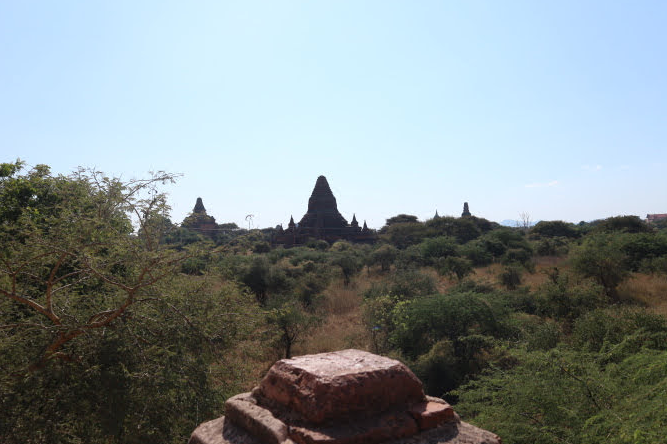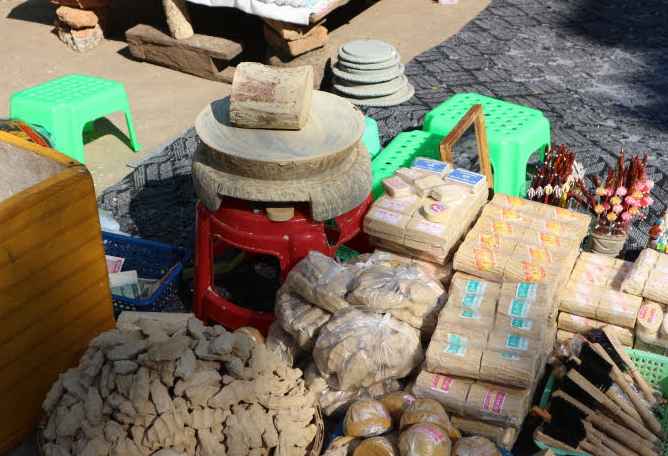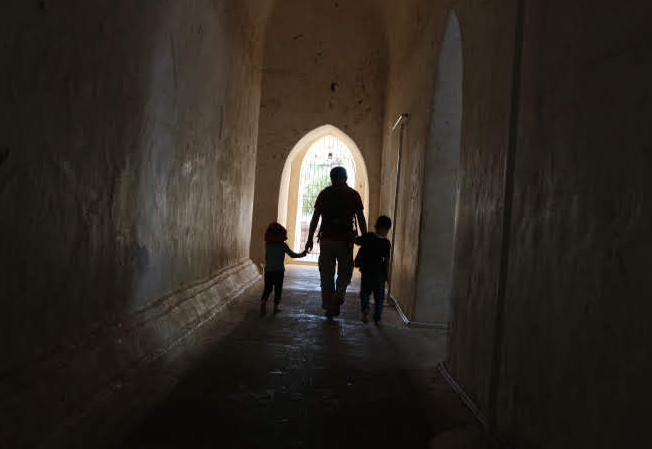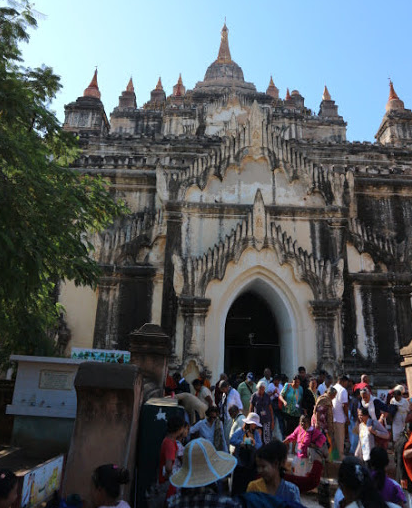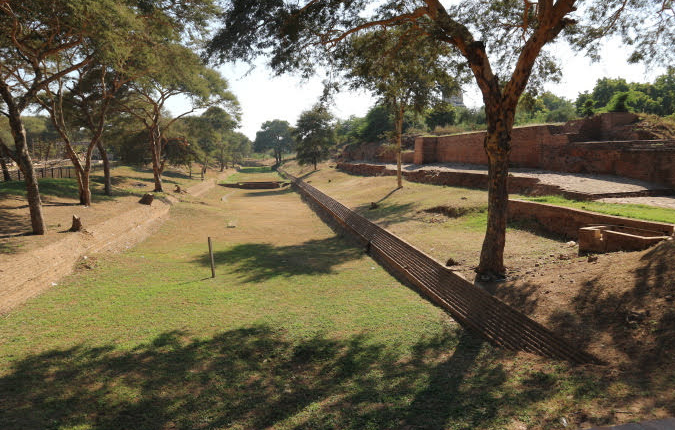 Ended our temple tour after this, we went to the hotel to have some rest. Then I asked the tuk-tuk driver to pick us when the sunset came in. Visited the hill that a lot of tourists in Myanmar have checked too. This sunset viewing at the top of the hill where a hot balloon can fly too. Not a season for flying hot balloon during our visits due to strong winds.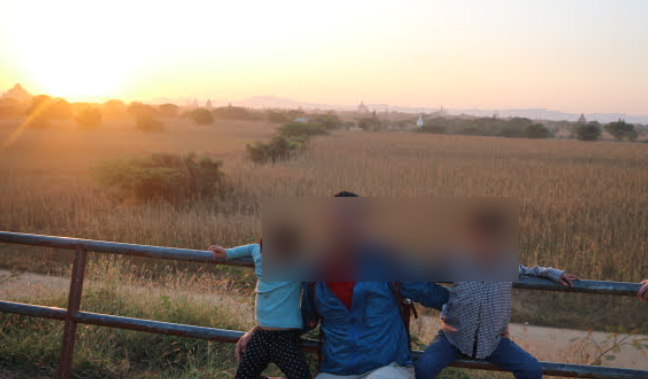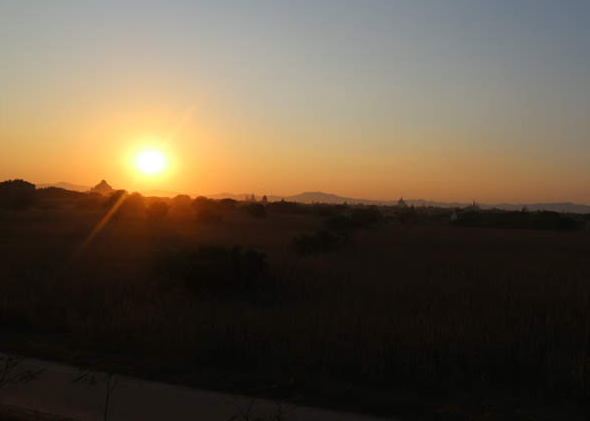 But wait, as we looked for a restaurant for the authentic Myanmar food to end our day, but before our tuk-tuk driver drops us, we made sure to take a photo of him as a friend we met from Myanmar. He is such a friendly driver, 21 years old who is just doing a part-time job during that time, he did help us a lot and followed our requests during the trip, and we appreciated it.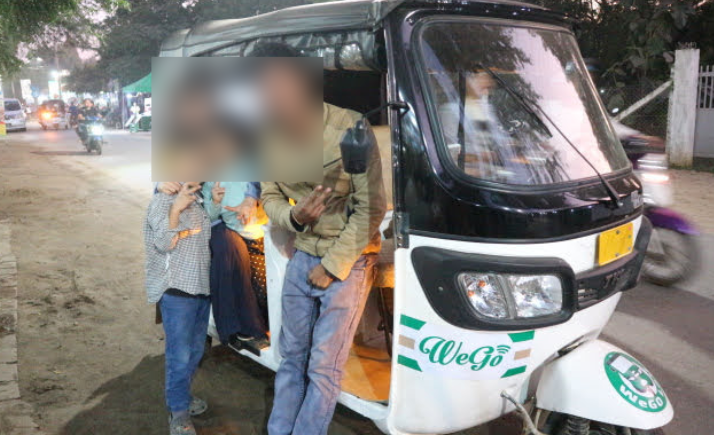 Our dinner for our last night in Myanmar, Bagan. We choose a restaurant with a lot of customers. This restaurant has mostly hot pot menu. The customer beside our table has this food, so we ask the waiter that we want it too as it looks delicious with a lot of vegetables in it.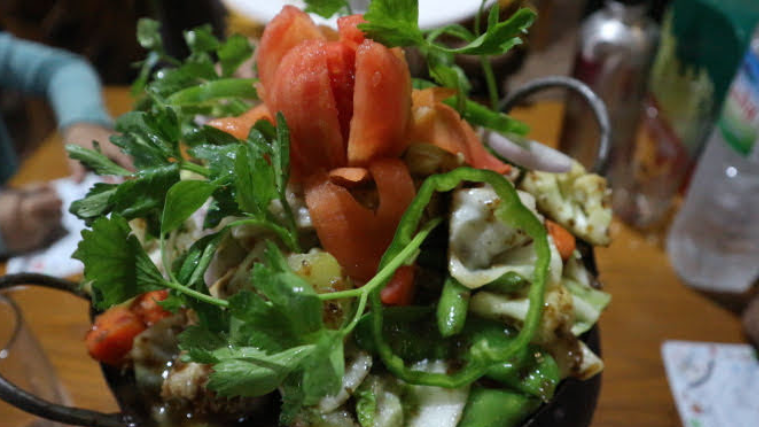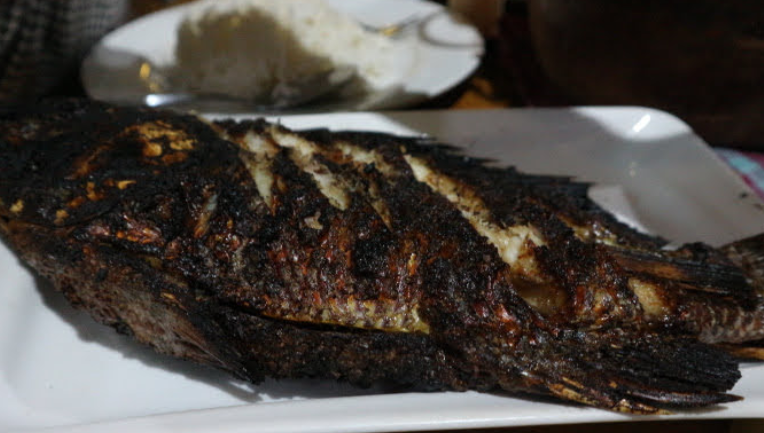 And this is where our journey in Bagan Myanmar ended up, tired but still looking ahead to our upcoming adventures. Thank you for reading, and I hope you get a little idea for your upcoming Myanmar Trip. Stay tuned for another story that I'm going to share here in my blog.
---