Our Experience at Mount Popa of Myanmar Mandalay Province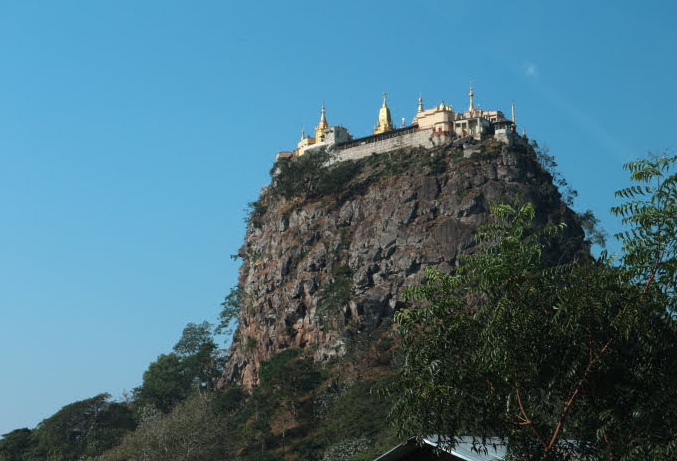 When we reached the mountain, our driver dropped us just in front of the entrance of Mount Popa. Lying on the top of the hill is a sacred Buddhist temple, so many local people are climbing up the temple to pay respect to the temple. The entrance of mount Popa is surrounded by many vendors selling different kinds of goods such as clothes, slippers, fruits, vegetables, and many more. Many vehicles are parked everywhere like, tricycles, jeepneys, etc. so we had a hard time looking for a place to park the car. People are so crowded, and it seems like it is one of the busy streets of Mandalay Province in Myanmar. We spotted a lot of wild monkeys on the road. The driver said not to feed them or bring any bags outside the car as monkeys tend to chase things from the passers-by. We took a quick photo snap here and continue to our route right after.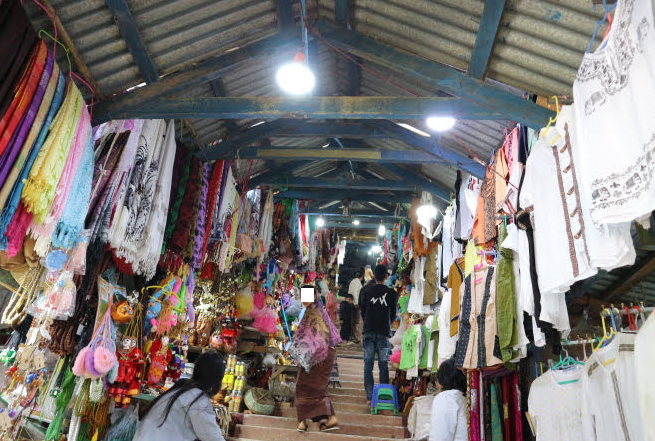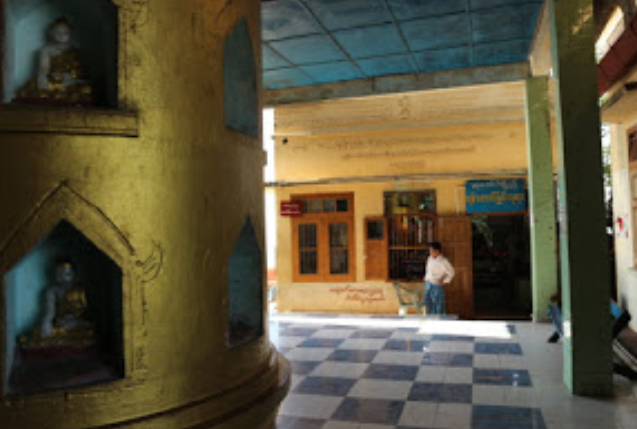 The climbed to Mount Popa took us 30 minutes to reached the top. Our children are so game to ascend even some stairs are so steep. They are so fast and excited to see what is waiting for them on the top. When we arrived at the summit of Mount Popa, it gave us a breathtaking and fantastic view, enough for us to forgot the exhaustion we felt from climbing the hill.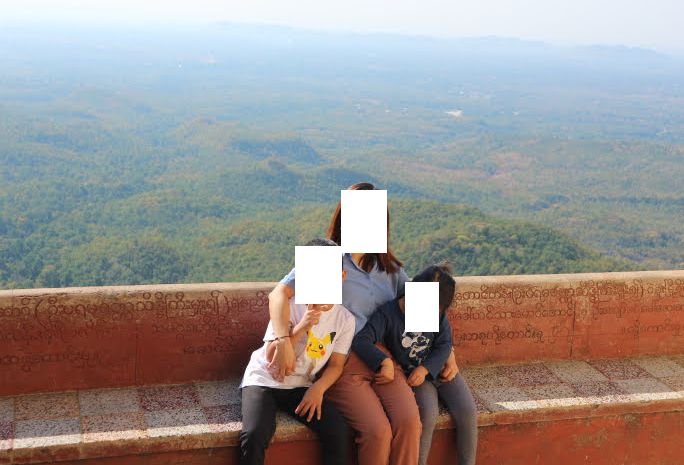 It is a challenge for us to climb Mount Popa as a lot of monkeys are sometimes attacking the people as they asked for food. Our children are a bit scared upon walking but we manage to went down the ground unharmed.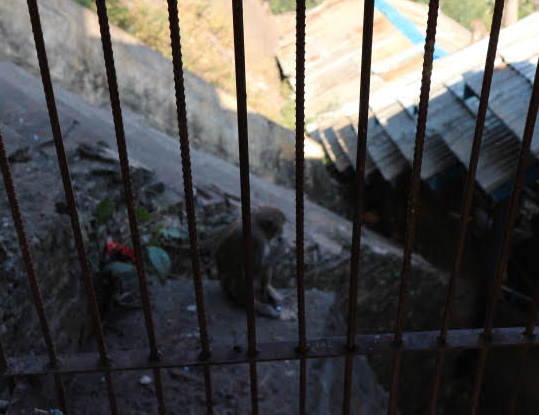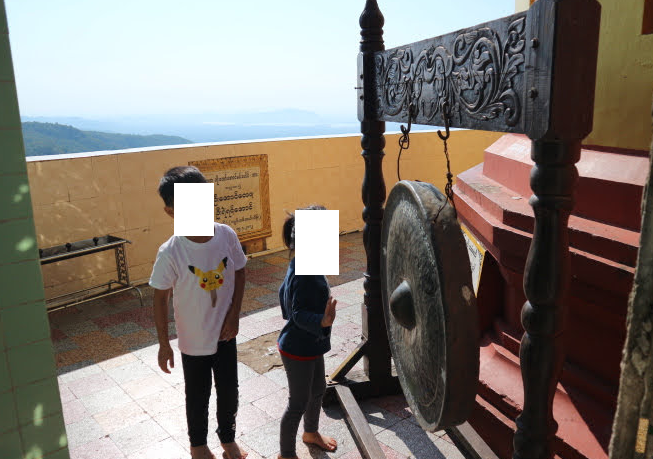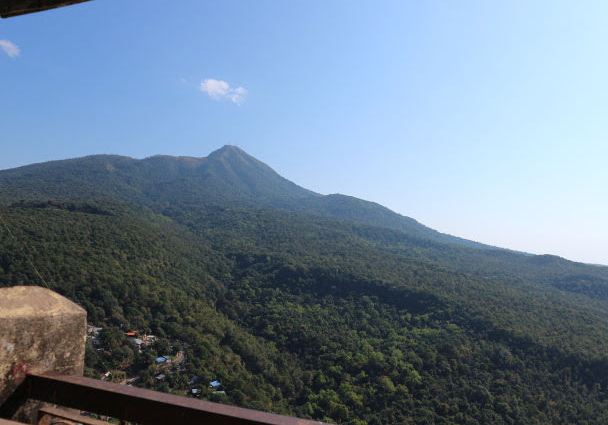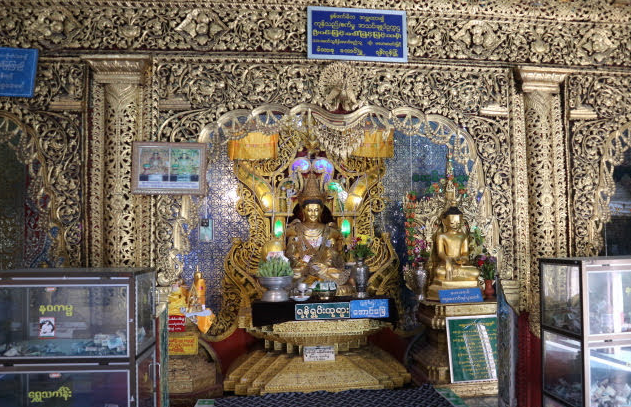 After spending some time at the summit and roamed on the temple for quite some time, we went down the mountain, back to the ground using the stairs as the only way to and from Mount Popa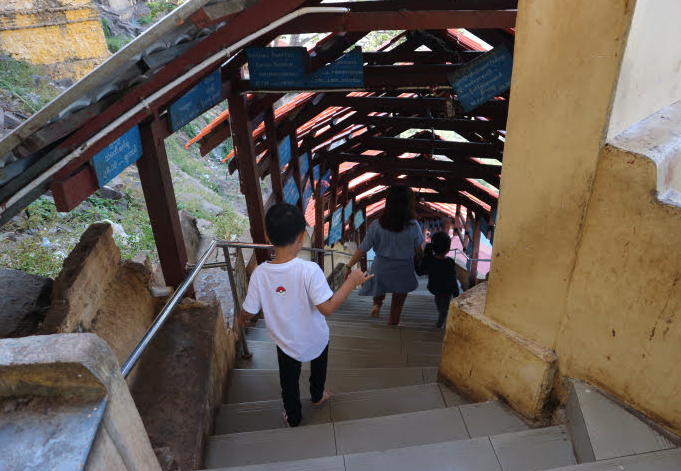 Just like going up, monkeys are trying to get in the railings when we went down. Some local people feed them with decoy food like it was wrapped in the paper, but we don't know what exactly inside the paper is given to the monkeys. Because of the food decoys, the monkeys tend to fight most of the time, and our children are a little bit scared seeing and hearing them fight with loud sounds.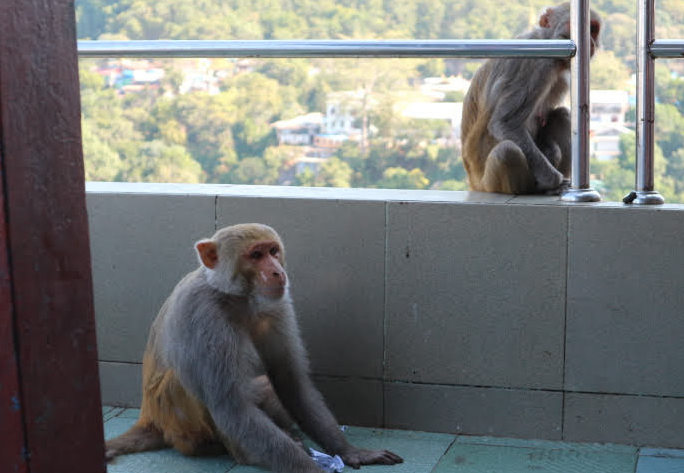 The viewpoint is the entrance where we stopped to use the comfort room. It was a public toilet so cleanliness is at a low rate.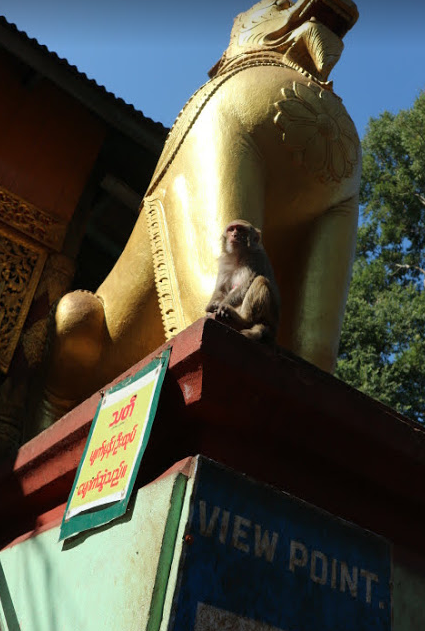 After the climb, we ride to our taxi and bought oranges from a fruit vendor for quick snacks inside the car and drove continuously to our Mandalay hotel.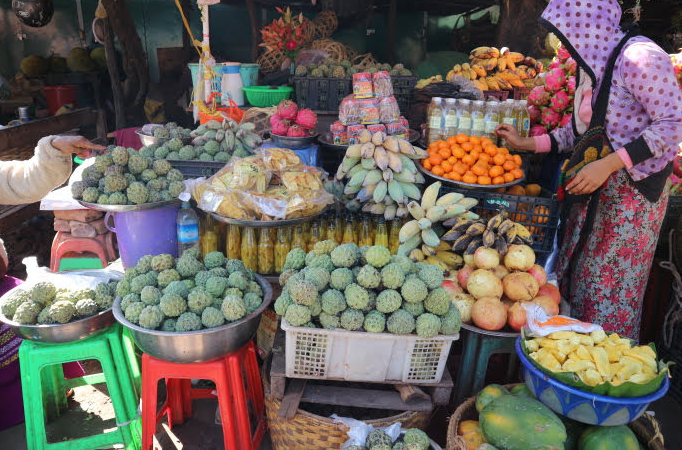 You may read the whole story of our Mandalay Myanmar Adventure on the link below.
---