What to see at Yangon Myanmar
The first country we visited for our long month vacation in Asia is Myanmar Yangon City. We booked a flight from Thailand going to Myanmar under Nok Air. Nok Air is a low-cost airline in Thailand operating mostly domestic services out of Bangkok's Don Mueang International Airport. Yangon is the largest city in Myanmar and we arrived at 8:15 in the evening. From the International Airport of Yangon, we got a taxi and head out to our hotel. From the airport, we already noticed a lot of monks wearing their traditional old shoulder bearing clothes despite the cold temperature inside the airport. Some monks are wearing long sleeves but some weren't.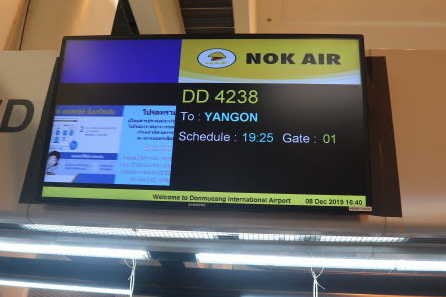 We chose the Clover Hotel for its very affordable price. Upon our arrival, we noticed that our booking date is incorrect as we mistakenly booked a wrong date for our arrival but the hotel staff is so nice in dealing with the problem as they still process our bookings and welcome us to stay on December 8-9.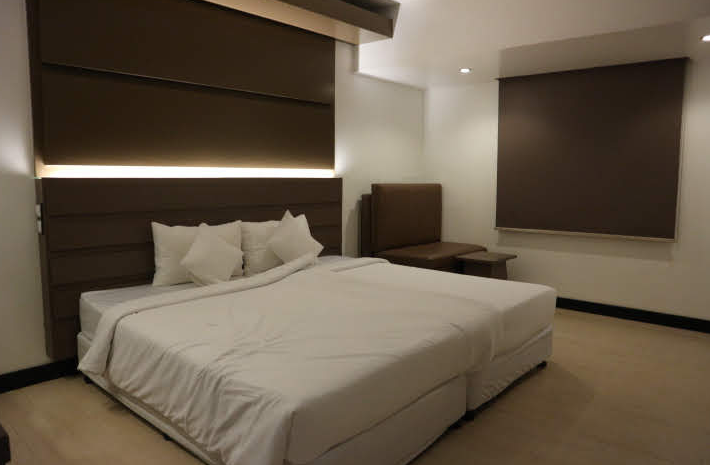 The room is well arranged, cleaned and well-organized, the same as what we saw from the Agoda website.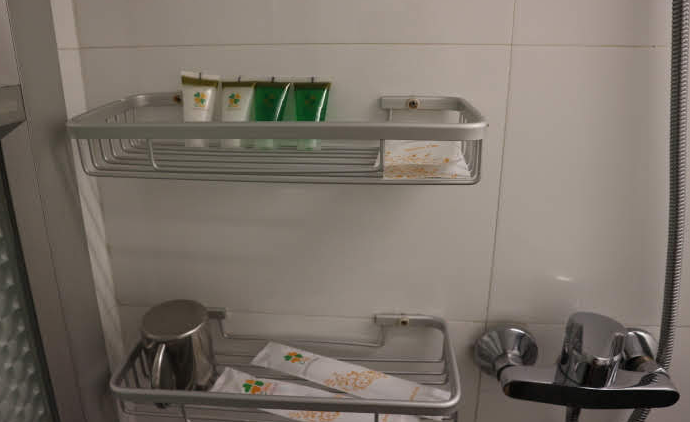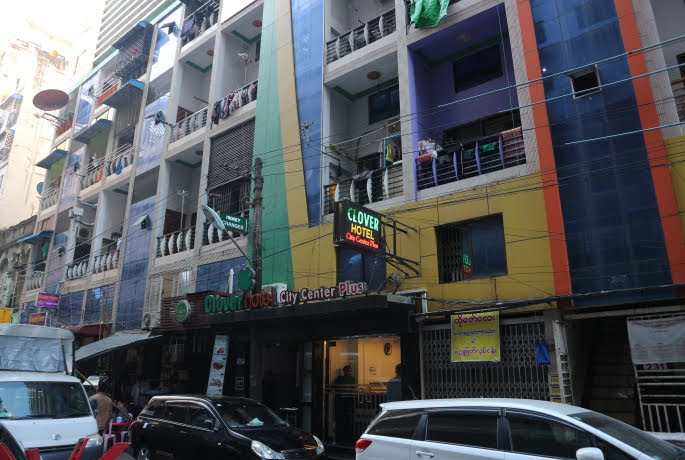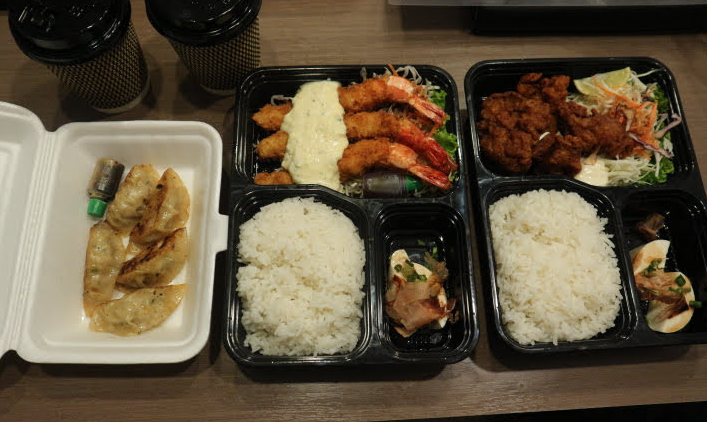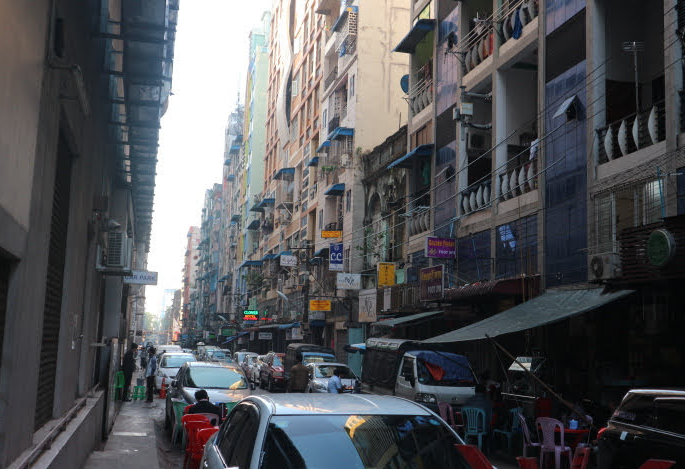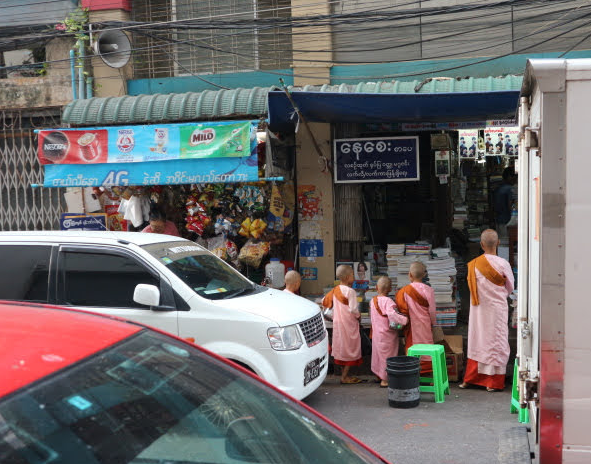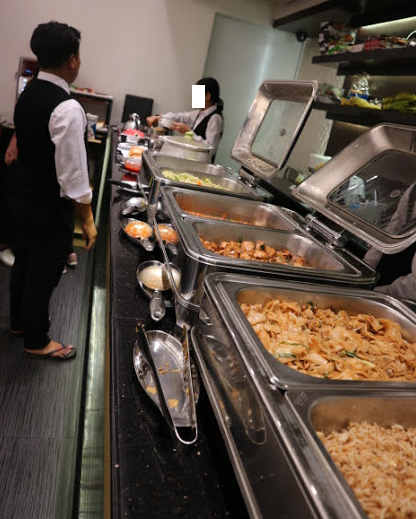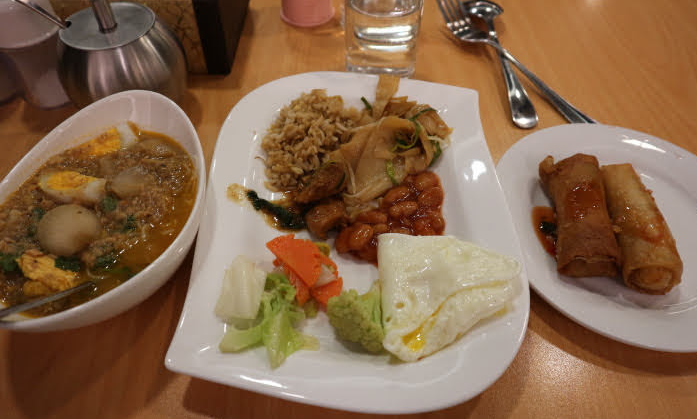 Staffs of Clover Hotel were all friendly and help us all the way until we check out the hotel.
After breakfast, we prepared our things and drop our luggage in the hotel receptionist. We plan to visit a few famous places in Yangon and just come back late in the afternoon to pick up our luggage.
Shwedagon Pagoda
This Pagoda is one of the most famous pagodas in the world and it is certainly the main attraction of Yangon, Myanmar's capital city. This is the only place we planned to visit in Yangon.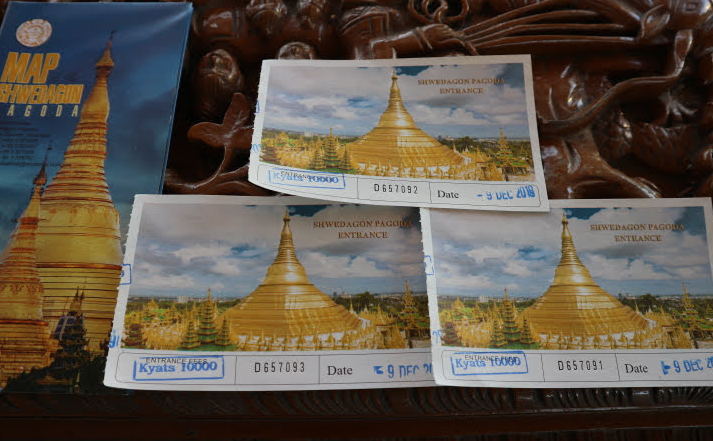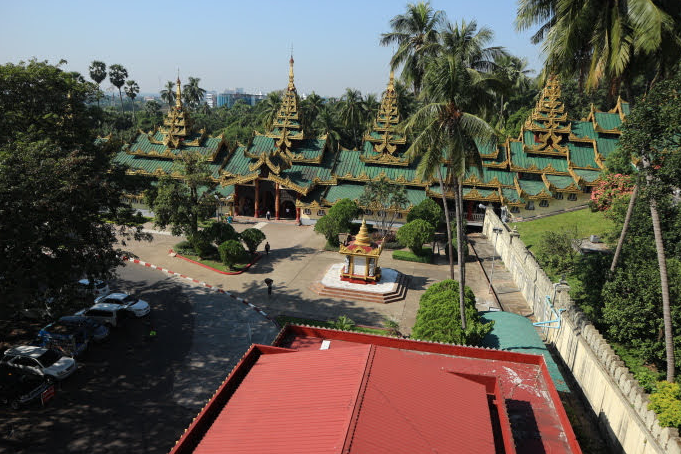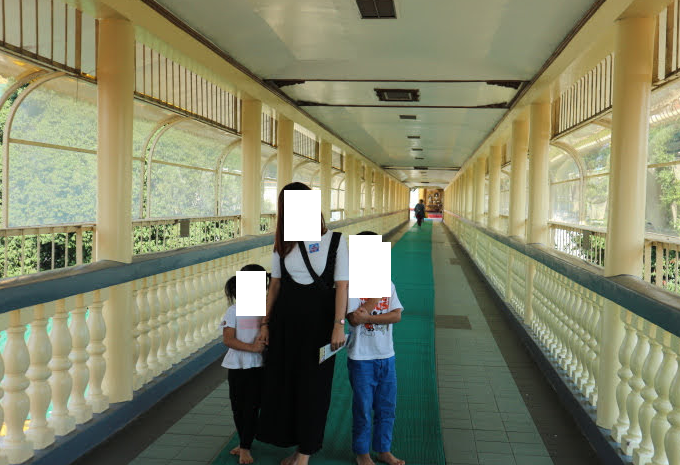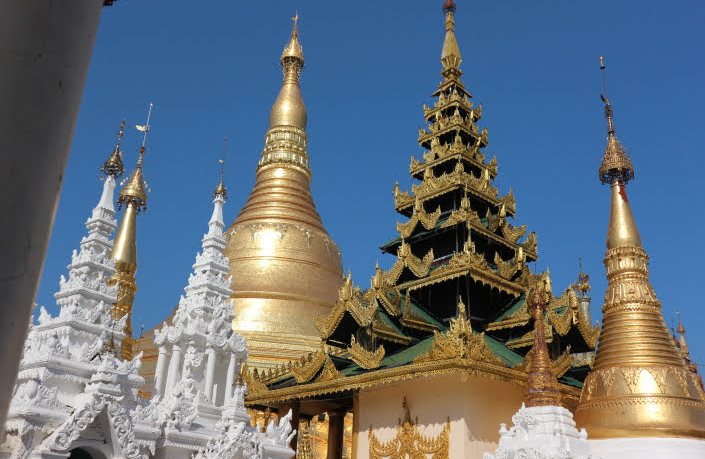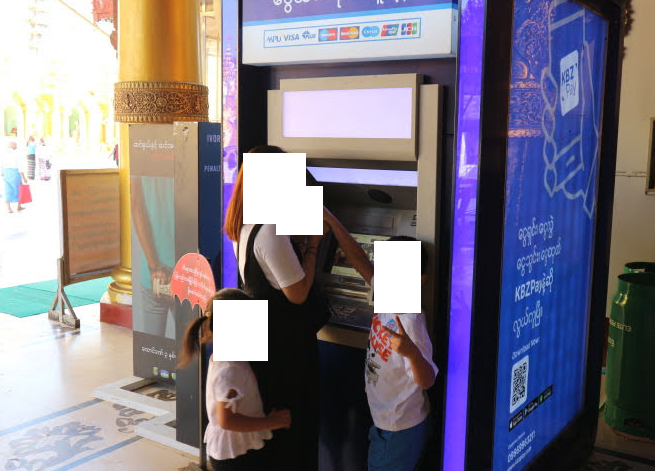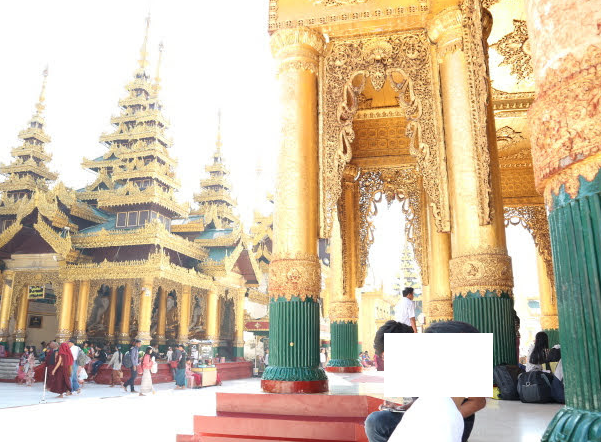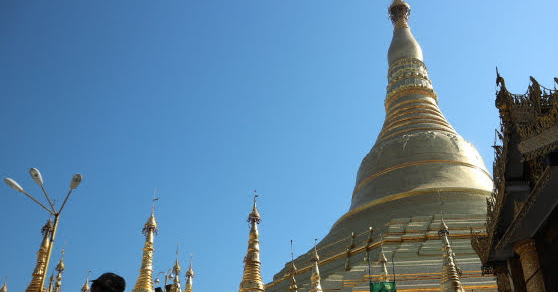 Yangon Shangri-La Hotel
After our tour in Shwedagon, we went straight to Shangrila-hotel with a mall just beside it. We had our lunch here and attempt to withdraw inside as there is no compatible atm machine for our debit card, luckily we found one that allows us to withdraw our money. Then I went to the grocery to buy a diaper for our little boy, some snacks and hygienic products. Next went to the restaurant to have our lunch.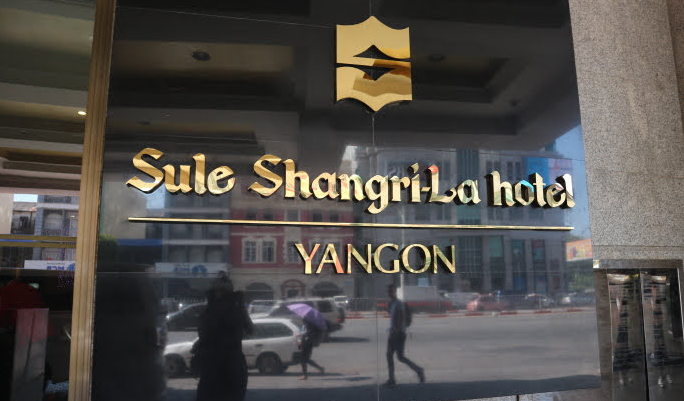 We rode a taxi going to Shangri-la hotel that is waiting for a passenger just infront of the Shwedagon Pagoda.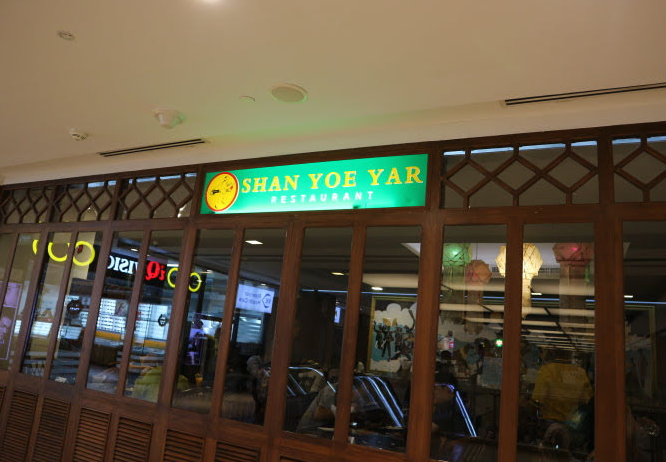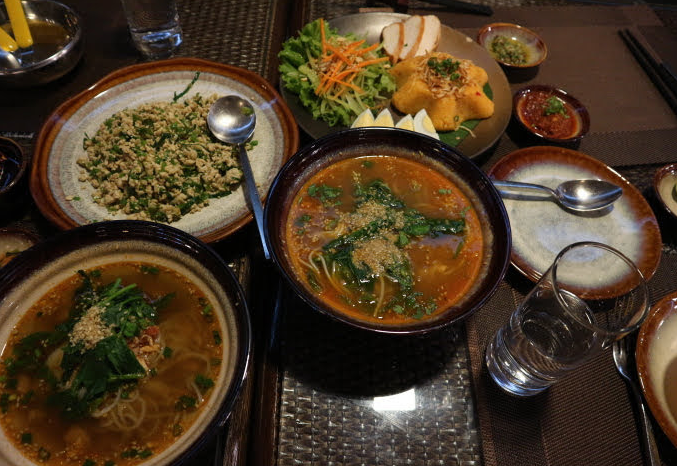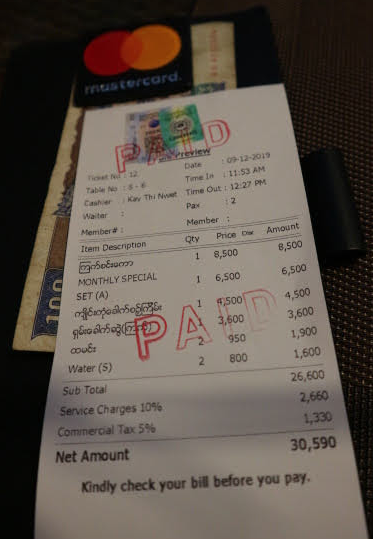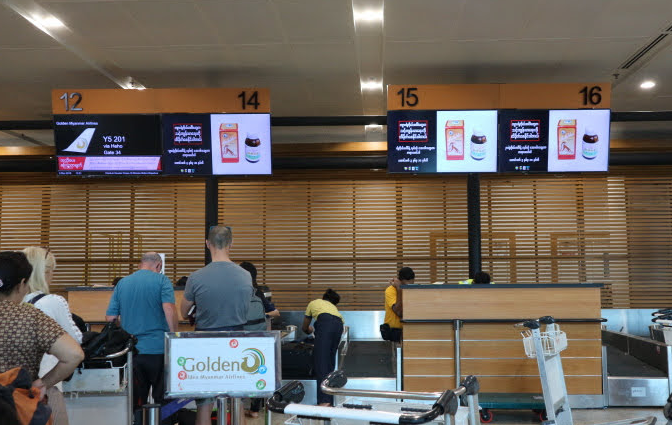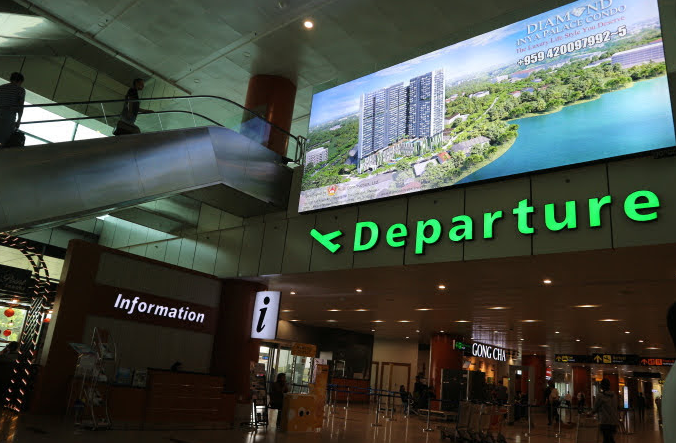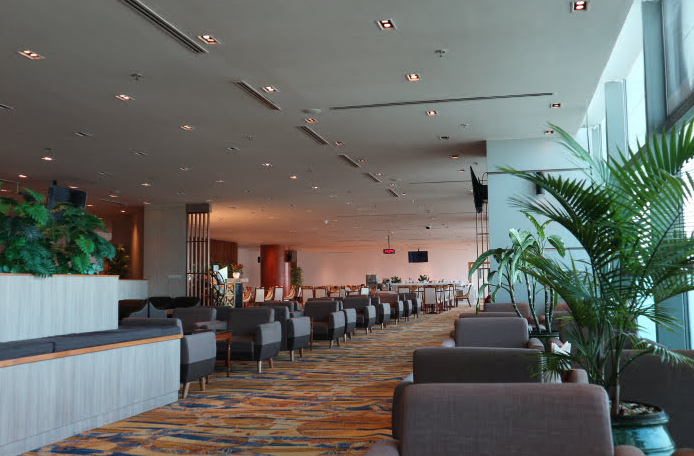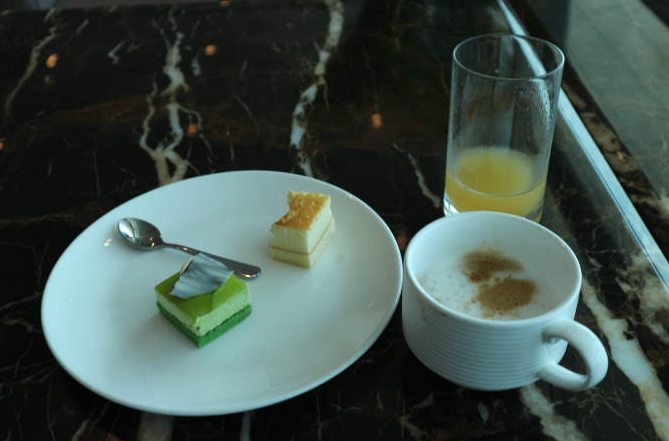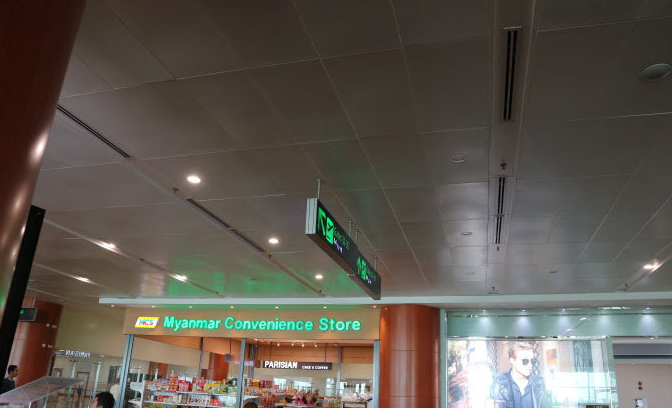 Remember that during your check-in, the Security personnel will confiscate all the mineral water inside your belongings. Sometimes, they give one bottle if you have a child from your family.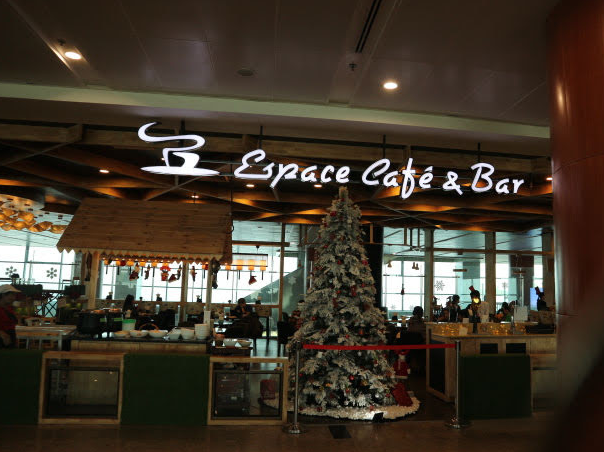 By around 6 PM we departed the Yangon Domestic Airport and ready to continue our adventure at another city of Myanmar. Flight time to be in Heho from Yangon takes 45 minutes only.
---