The Illuminating Kira-Kira Garden of Niigata, Japan
Whenever we are coming home here in Japan during the summer, we always brought our kids here. The light show is the main attraction in this place. Adding the beautiful color of the flowers in the garden makes the illumination as the main tourists' attraction. Probably our second time we visit this garden.
Kira-Kira Garden is a 45 minutes drive from our place in Niigata inside Ikutopia Shoku Hana. We had our dinner first at our house and arrived by 8:00 in the evening at the Garden. The Parking area is so huge enough to accommodate large numbers of visitors. The Garden opens at 6 in the evening and closes at 9 PM.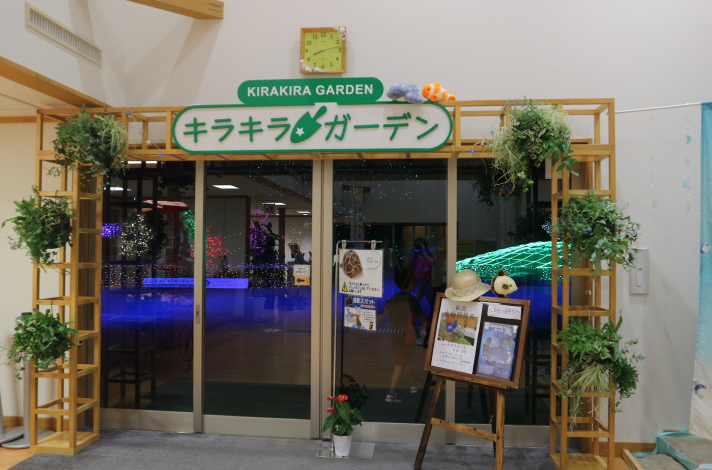 Each adult tourist is entitled to buy a ticket of 500 Yen before entering the garden while Kids are still free to join in the garden.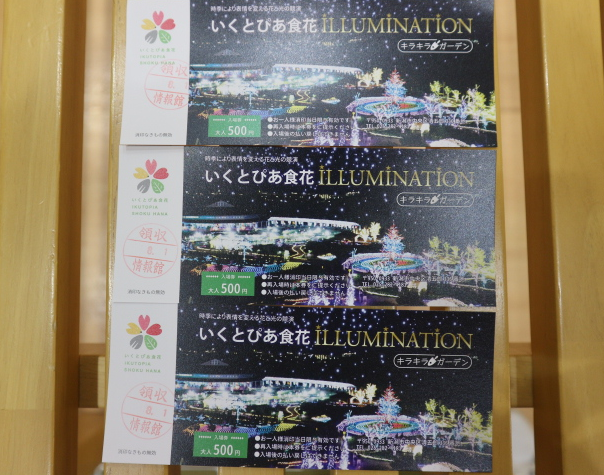 Inside the Kira-Kira garden are a combination of animal shapes and flower design, visible by different colors of small lights illuminated during nights. The lights blink is match to the music played inside the garden.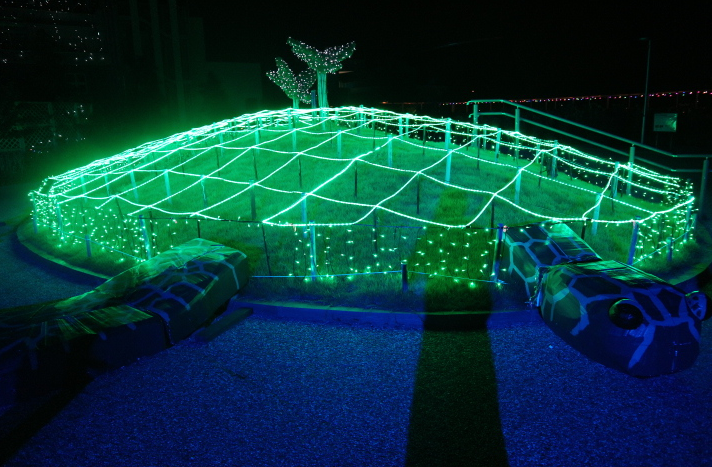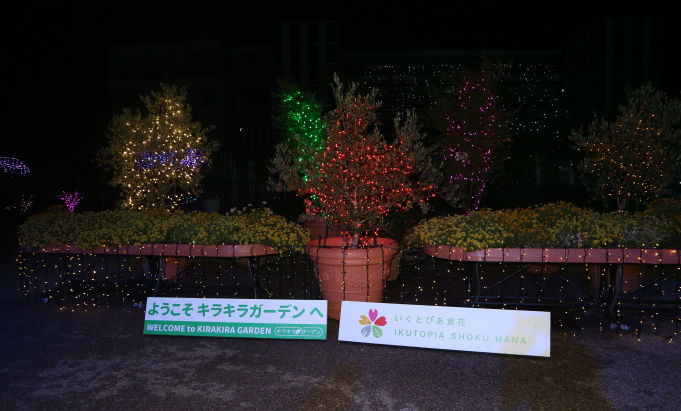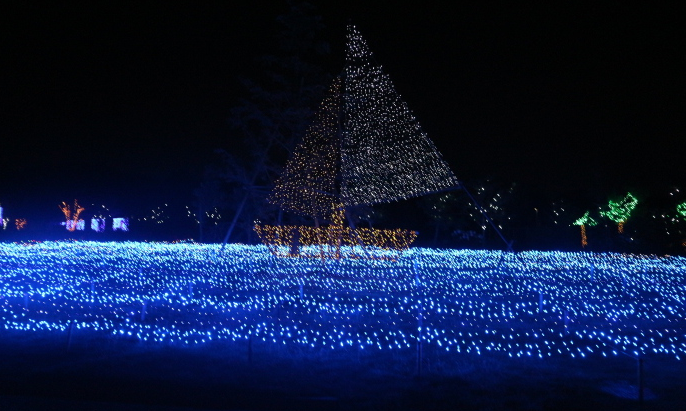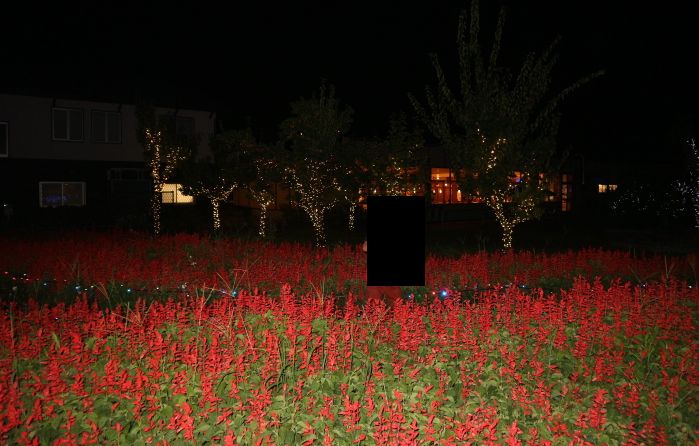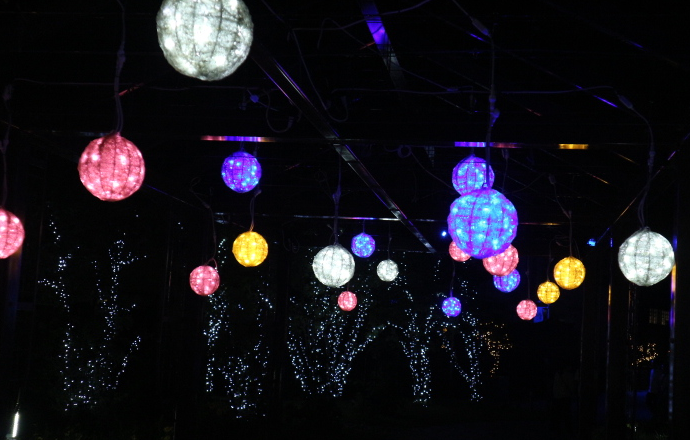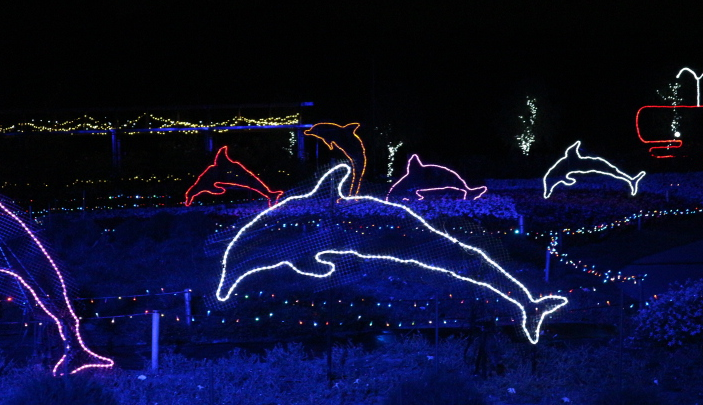 The Kira-Kira Garden has an enclosed house garden that can see different kinds of orchids. There is a photo booth inside that the visitors can use for some photography.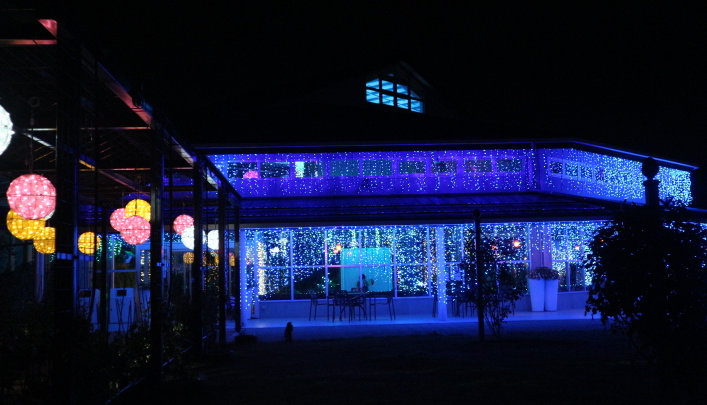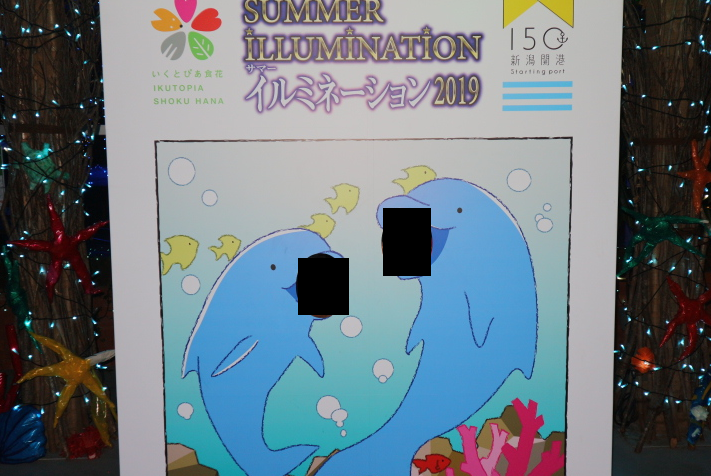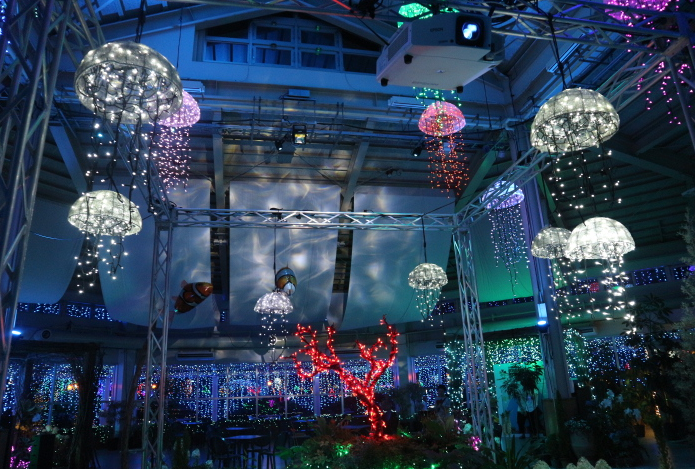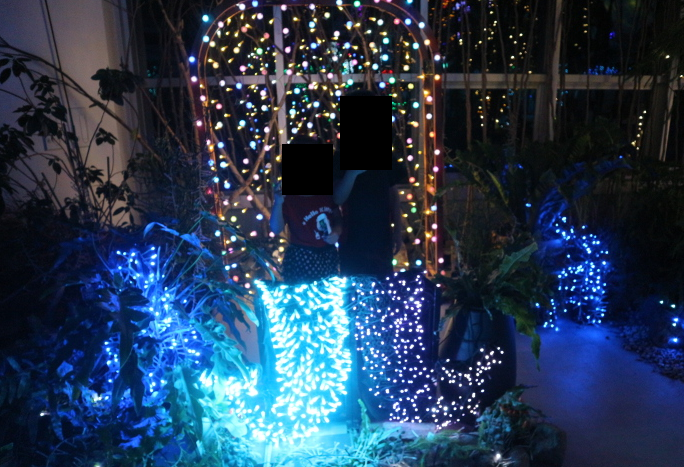 Inside the Kira-Kira Garden is a romantic place for a couple that looks like a small castle. Or a great place for kids to play the game to pretend as the house of a princess and prince. Everyone from us enjoyed the glimmering light show in the garden.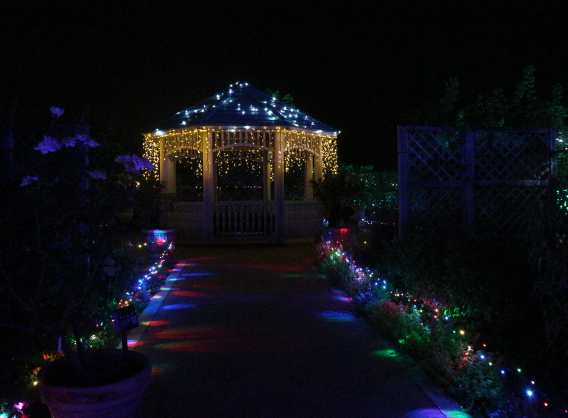 The garden has a dry garden also projecting fishes swimming in the ocean. This is set up with the projector somewhere from the top producing the colorful lights that shape like a fish or other ocean creatures. The lights focus is on the clean sand and rock of a garden.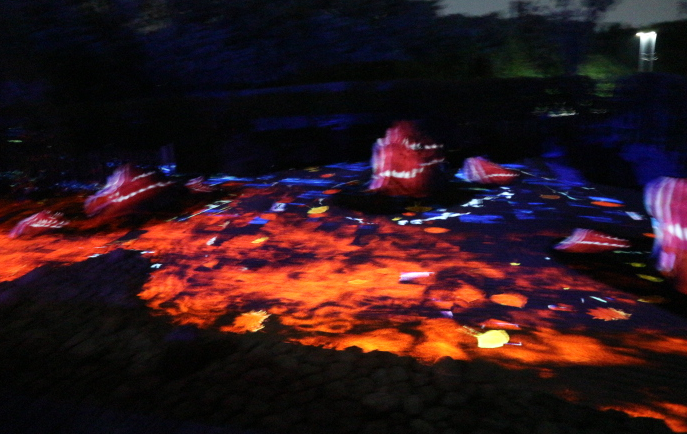 The Garden is kids friendly equipped with clean, comfortable room for those with infants. Vending machines of different drinks are everywhere too. There are chairs on the passageway of the garden that the visitors can use for viewing the flowers and light show.
Kira-Kira Restaurant is available too just outside the garden near the main entrance that opens at 11 am and closes by 10 PM.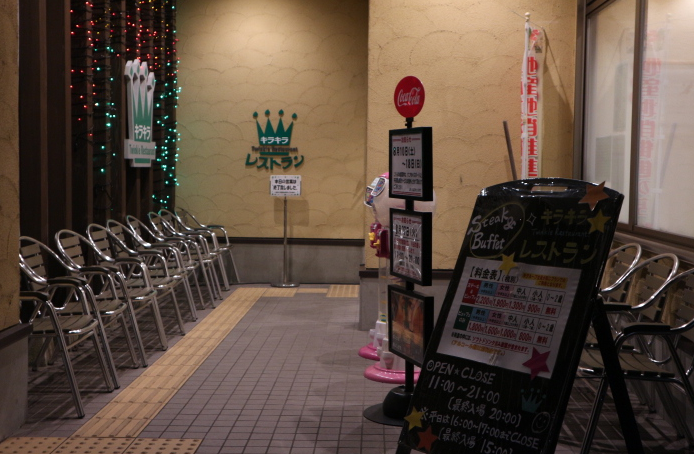 The kids enjoyed walking around the garden. The Shapes of the lights added to kids excitement as we play the guessing game of what was the shapes of the lights. They were able to answer all the forms they saw from the garden. Kids love to walk everywhere in the maze garden as they try to find the passageway exit of the garden. While for me, I enjoyed watching everything inside the garden, the lights, the colorful flowers such as sunflowers, roses, daisy, and orchids are present in the garden in its perfect bloom. We will surely come back here next summer flower bloom to see this illuminating garden again.
---