Shida Beach Lake, Inawashiro Fukushima Japan Summer Vacation 1/9
Recently, we had our summer vacation for 9 days and went to the beach on our first day. Hokkaido is where our goal destination by traveling the car. With our two kids on their summer vacation, we plan a lot of activities on this trip. We live in Tokyo, and I think not an ideal place to stay during summer because of the heatwave from the sun and concrete buildings. Hence, we thought of a colder place like the Northern part of Japan. For sure, it is a perfect place to spend our summer vacation because it's not cold and not hot either.
As usual, to start with the first day, we left the house early, at 5 am. Stopover at the road station we passed by for breakfast. Arrived at Shida Beach lake by around 10 am. When we arrived, people are a lot already, the sun is hot, and we do a quick swimsuit, and the kids are already enjoying their summer vacation.
We stayed for more than an hour as the water was a bit cold by that time, and the thick clouds started to form, then rained on us after. So we change back to our normal clothes and hit the road again. My husband and I were alternately driving to give our eyes rest in between the long drive. The Maximum of the drive we did is on the first day with a total of 6-7 hours which we drove mostly in an expressway.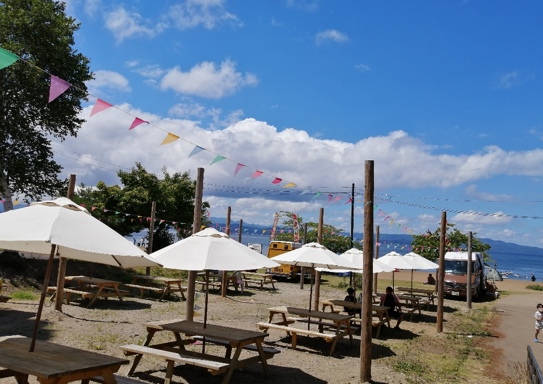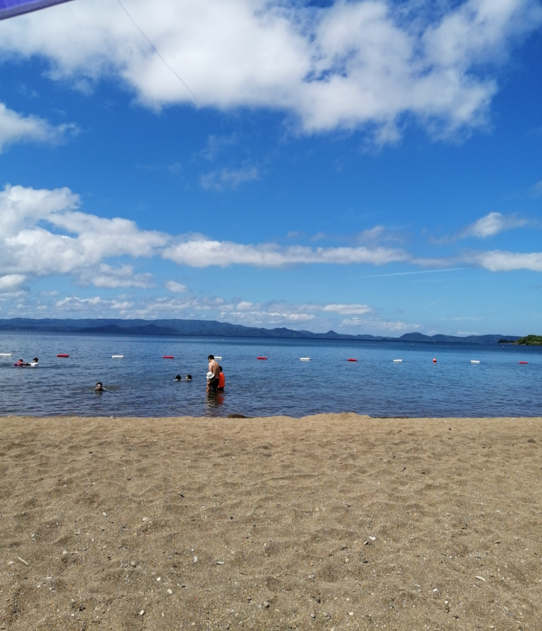 Restaurants and souvenir shops have everywhere surrounded the lake the same with the toilet rooms which are all easy to access. I did not saw a shower area by that time, and we did not use it because the lake water is just so clean, unlike the beach or salty water that is sticky to the body if you don't wash. For sure, if we need a shower area, we will find it.
This lake beach became the start of our summer vacation this 2021 en route to Hokkaido. A lot to experience more, but this lake gave us a good start.
---