Our Experience in Angkor Wat Cambodia
Our family has a series of trips when we visit Cambodia. By that time we came from Thailand then flew to Cambodia Siem Reap International Airport and stayed there for three days. There is only one place in our mind that we want to see in Cambodia and its prime tourist destinations in Cambodia, the Angkor Wat.
Angkor Wat is one of the largest religious temples in the world, this is a Hindu Temple at first but later on, became a Buddhist temple. Angkor Wat is at Angkor, Siem Reap, Cambodia. It is on the list of Unesco as one of the World Heritage Centre.
On our first day, we woke up early and rented a tricycle that brought us to Angkor Wat temple. You will need to pay for an entrance fee before going inside. You can get an official tour guide to explain all the essential details inside the temple, but for us, we decided to go without a tour guide so we can rest and stop anytime with our kids.
Angkor Wat has a large area, so be ready to walk for a long time. The entrance and exit can only be access from its western gate. The temple has massive stones with many carvings representing a group of ancient structures. It extends over approximately 400 square kilometers. The site is said to be a unique concentration of features testifying to an exceptional ancient civilization. Angkor Wat is, therefore, an essential site for cultural, religious, and symbolic values, as well as containing high architectural and archaeological importance. Please see the UNESCO website for more information on the temples of Cambodia.

On the center of the temple, there's a part wherein you will need to climb stairs to see the top view and the upper inner temple. It would be best if you were very careful when climbing as the stairs are sometimes shaking as many tourists are going up the stairs. Conservation and Restoration of Angkor Wat are on-going during our visit. Please see Angkor Wat Restoration from the UNESCO official website for the full information.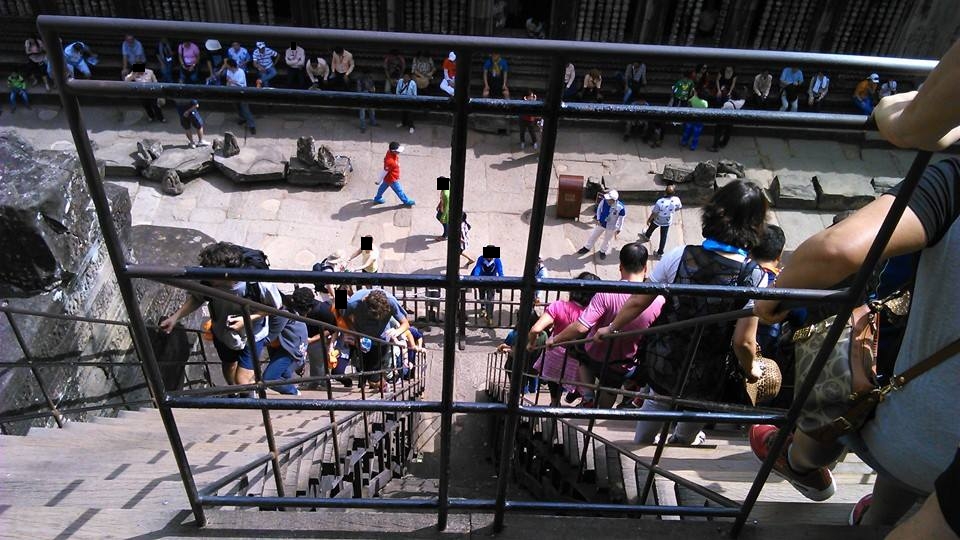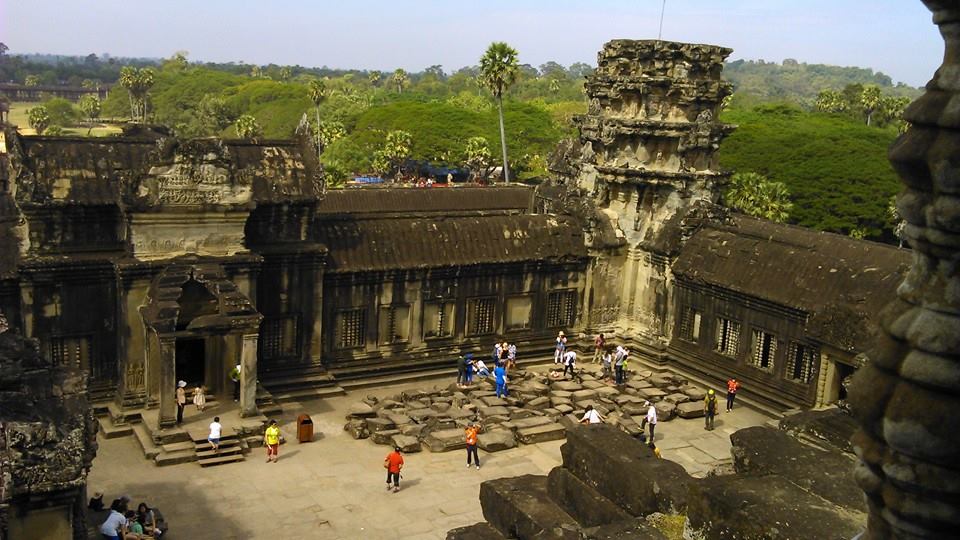 Having kids during our entire walk in a large temple is challenging, but we are happy we did it and ended it with many memories. I remember returning to Angkor Wat twice to see the ancient structures inside the temple again. It was a good experience seeing the living treasure of Cambodia personally.
We visited Cambodia in December, and the crowd was too many, so we recommend you to visit Cambodia from May to October for a lesser number of tourists. Make sure to read well also before going to Angkor Wat if you decide not to get any tour guide. You may check Angkor Wat official website for their complete lists of schedules and information; ticket prices also are indicated there.
---